Hi ya'll I'm Kylie! I am so excited to be on this journey with you! To get to know me a little more, I wanted to share this list with you! 7 Things You Don't Know About Me.
I. I Love to Read + Make Goals To Read More
I was never a big reader growing up. I never read Junie B. Jones, the Ramona Series, not even Goosebumps. I had no interest in reading. When it came to book reports or reading assignments, I never finished the book! I would just look up the answers on Sparknotes or have a friend tell me what happened in the chapter we were about to be quizzed on.

Now there would be a book here and there that I would read, but it was like once a year! And they took me WAYY longer than it should have to finish the book. I always thought they were fascinating and would be nice to read, just didn't think they were for me. I liked things like running and playing on my bike outside, hanging with friends, watching TV, etc..

I didn't really have a real interest in reading books till my junior year of high school when we read The Great Gatsby. What grabbed my attention about it was how similar it was to the movie, and how symbolic the book was. After that one, I was back to my old ways of reading a book here and there. Never truly diving in.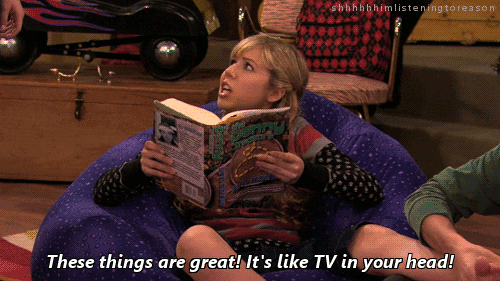 Then at the end of 2017, I read Rupi Kaur's Milk & Honey and LOVED it! I just took an hour or so to sit down and read it! I loved being able to finish it. I loved the book. I loved the feeling of just being there in that moment reading someone else's story. At the end of 2017, I was making my yearly goals for the upcoming year and I decided to read at least ONE book every other month. "That's 6 books for the year Kylie, I can do that."

It wasn't until June 2018 that I began reading! I went to the library, picked out my books, and forced myself to read them. I ended up reading 9 by the end of 2018! If I was able to read 9 within 5-6 months, I can definitely be reading more. So for my 2019 goals, I made it a goal to read 2-3 books each month. I have totally fallen in love with reading, and I actually get excited when I know what book I'm going to read next. For presents I now share a list of the books I want!

Reading is just a nice way to escape without watching TV. PLUS I can do it while walking dogs. Since I am walking and reading, it has been a great conversation starter with other book lovers, especially since they are relieved they aren't the only ones that read and walk!

Love Books? Check Out Our Online Community Book Club, Chapters + Crumbs!


II. Potato Chips Are My Kryptonite
I Love Potato Chips.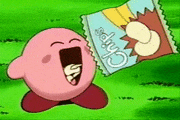 Especially the peppered ones from Trader Joe's. I love them. I love them. I love them. Because I love them SOOO much, I do not buy them. I can eat an entire bag in one sitting. They are delicious, crunchy, and very addicting. Potato Chips are so easy to eat, and to get a hold of. They are truly my kryptonite.
III. I LOVE Movies

I love going to the theater to watch a movie. I love buying DVDs and movies from my Apple TV. I love staying in on a Friday Night, popping popcorn, laying down some blankets on the floor, and watching a movie.

Growing up, the midnight premiere's (before they started doing a 7:00PM and a 10:00PM showing!) were a big deal for my brother, my dad and I. The deal was, that we could go see the movie at midnight, but we still had to go to school the next day. And we could not be falling asleep during school either! In our family room, we had movie posters hanging on every wall. In my dad's office, we had a bin filled with framed movie posters as well. Later, my dad went to school for film and taught us a lot more about the behind the scenes.

Movies were a fun thing for us growing up. We loved watching them.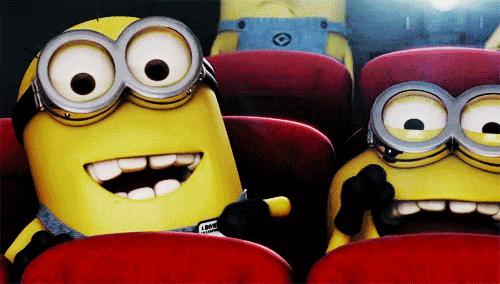 Now as an adult, living halfway across the country from my family, Alex and I's "thing" now is going to the movies every week. If we have the time, we go 2-3 times a week! We pay $20 a month to be a part of AMC's A-Stubs List. With it you can see 3 movies week, and you can rewatch a movie as often as you'd like. Plus, the regular and large size popcorn are the same price. You get to skip the concessions long lines. And the best part is that you can reserve your ticket as soon as they are available for the movie you want to see.

The movies have just been a part of my life for as long as I can remember, I don't mind if I have to go to the theater by myself. It's a place to relax and enjoy a film!

What movies are you into? Share with me in the comments below!
IV. I Love To Cook + Bake

For awhile, Alex was the cook of the house. I would cook every so often, it's just we come from two different backgrounds and styles of cooking. So Alex would micromanage in the kitchen and after awhile I just left him take over the cooking. And he cooks reallllyyy good, so I can't complain!

Last year in 2018, I decided that I wanted to try to cook more. I was saving all these delicious recipes on my Pinterest that would take less than an hour to make! PLUS, Joanna Gaines came out with her cookbook that I was dying to try. Once I purchased her cookbook and a little bookstand to go with it, I started to cook again! Alex left me alone and finally trusted me. After a few meals, he admitted that he underestimated my cooking skills.
I love to make dough! It's so easy and it's fun to see it turn out to something beautiful and delicious. I've learned how to cook prime ribeye steaks, potato hashes, pizzas, bread puddings, soups, pies, quiches, grits, biscuits, and so much more. Cooking meals like breakfast and dinner are fun to make, but baking is so relaxing and rewarding.
V. Big Taylor Swift Fan
There will always be a special place in my heart for Taylor Swift! She was my first concert when I was 13 years old on the Fearless Tour. I went to her Speak Now, 1989, and Reputation Tour as well. I regret allllll the time not going to her Red Tour. She is truly amazing live, and really puts on a show with fireworks, fire, moving stages, the lights, the huge snakes, and so on! I grew up listening to her songs, and her songs are so relatable where you are growing with her as well. At least once at every concert I definitely cry, just out of pure happiness and the realization that this person, Taylor Swift is standing in front of you. Singing the songs your blare out to in the car, in your room, or in the shower. Songs that bring up some old feelings, good or bad.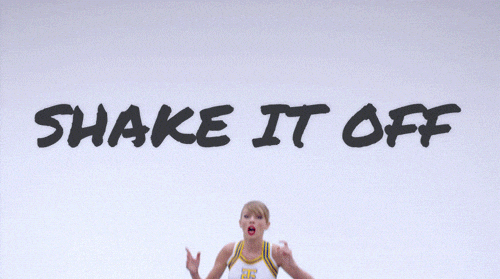 VI. My Brother + I Went Skydiving!
Skydiving sounded like a blast! And it was, all up until the moment we jumped out of the plane.

My brother flew out here to LA from Kansas City, and then we took a road trip down to San Diego to skydive. Once we got to the place, we signed up and they trained us what to do when we fall out of the plane. When we get to the edge of the plane we crouch down and just fall out, not jump. After we fall we need to turn into a "banana", which is where you arch your back, press your chest forward, and your shoulders, head and legs are pushed back.

Once in the plane we flew up tens of thousands of feet in the air. I believe it was between 10-20 thousand, I just don't remember what exact. Going up was fine everyone was getting along and making jokes, and then one by one people were falling out of the plane. It was a few of us left to jump, and I just remember saying "Whose stupid idea was this?"
When falling, it is something I have never experienced before. I didn't know what it would feel like or be, so I screamed my head off. After a moment of realizing I wasn't dead yet, I remembered to turn into a banana. Shortly after the skydiver guy I was attached to, Luke, pulled the parachute. There was a slight jerk since the wind was now catching us, and we were slowing down and now floating in the air. In that moment it was beautiful! You could see San Diego and Tijuana, the mountains, the ocean, everything. It was truly amazing.
Skydiving was an amazing experience that I look forward to doing again since I now know what to expect. The people that worked there were very helpful and really made it a great experience.
VII. I Climb the Manitou Incline Once a Year
Ever since 2015, I have either road tripped or flown to Colorado to climb the the Manitou Incline in Manitou Springs, CO. The Manitou Incline has 2,744 steps, takes about an hour to complete (depending on the person), and it's a great place to train. The steps are not even, some are bigger than others, some are farther apart from others, and where you think the top is, it isn't.

The first two times I went with my great friend Chase. Chase is such an amazing and kind person that loves movies and how they are made, he appreciates true friendships, photography, travel, and so much more. The second time I climbed up the incline, Chase called me and asked what I was doing and if I wanted to drive out to Colorado that night. He drove a red BMW stick shift, so before we went he had to teach me how to drive his car. After, we were on the road to Colorado! We started the morning watching the sunrise at Red Rocks, and then went over to Manitou to climb the incline. It was such a blast, and a wonderful day that I would never forget. After the incline, we went to Colorado Springs hung around a bit and then went back home.

In 2017 and 2018, I went with my dad and brother. I brought Bear on one of the trips and he absolutely LOVED climbing the mountain. Climbing the Manitou Incline is great family thing to do, and is one of best and most rewarding things once you reach the top! It is extremely beautiful, and the feeling of "I did it", is unbeatable.
---
What was your favorite, and what would you like to know and read more about? Comment and share with me below!