I am a strong believer in setting goals! I do these instead of resolutions each year.

Related: New Year's Resolutions? Forget About Them!
I make daily, weekly, monthly, and yearly goals for my personal life AND for my business. With the new year, I wanted to share with you what personal goals I have set, and a glimpse of my business goals!
My Personal Goals for 2019
Save Money

Each year, I set a goal to save a specific amount of money. In My 5 Monthly Obsessions for January, one of them was an app Money Box. It helps me track how much more I need to save, and it breaks it down to how much I need to save each week or month to reach my financial goal.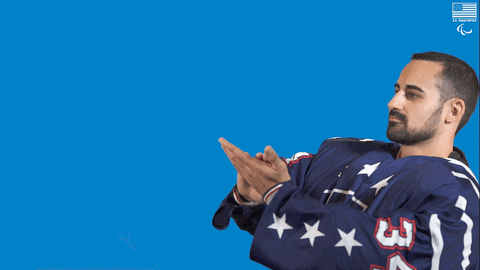 Hiking

Hiking up to the Hollywood sign and the Claremont 5 Mile Loop have been something I have been wanting to do since we moved to Los Angeles! So I decided to get serious about it and add it as a goal this year.Hiking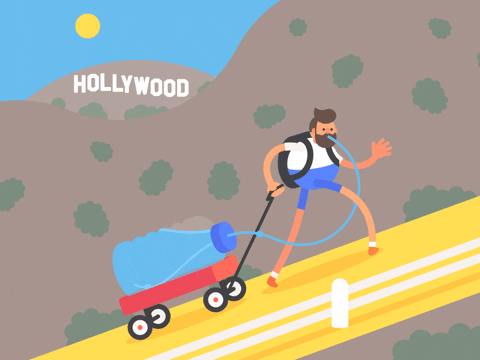 Run a Half-Marathon and a Full-Marathon
Consistent Blogging Routine
Taking Spanish Lessons

Which I am currently taking! I am 4 weeks in and it has been a lot of fun! I have my Spanish lesson once a week with my teach that I found on italki.

Swim with Dolphins

Alex and I are taking a trip to Cancun this July and swimming with dolphins is on the MUST DO list! Alex got to do this as a kid and brings it up all the time! He shares how much fun it was and how friendly and smart they are.

Savings Account for the Babies

I don't have insurance for my pets because it doesn't cover the things I want it to. So my goal is to set extra cash aside for my pets for cases of an emergency.

Get all photos from 2016-2017 off my phone + printed out

On my phone I have over 10,000 photos! And a lot of them are from 2016!! 3 years ago!! SOOO my goal is to upload them to my computer, pick the ones I want to print out, head over to Costco and get them printed, and then add those to a photo album. I intend to upload and print a few pictures by the month. Wish me luck.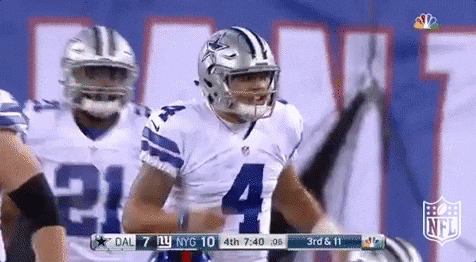 Read Magazines

Okay, so this will have to be on one of my month's obsessions…my secret obsessions. I collect magazines. Like a TON of magazines. Specifically Glamour Magazines. I have a few Vogue, InStyle, and Entertainment Weekly's in the pile too. But that's the thing, it's A 2 FOOT PILE OF UNREAD Magazines. Yet, I continue to sign up for those annual subscriptions. I love them.
What I do is when I get around to reading them, which I eventually do, I tear out my favorite articles along with the cover, staple it together and store it away. I do that because ONE DAY I want to have a portfolio of them or when I get a space for my very own office, I want to frame them and hang them all along a wall, side by side. It's been a dream since I was a kid, and I've held onto it ever since. One Day.

Read 30 Books this year

For those book lovers out there, I know this may not be very much. But for me, it's a lot! Growing up I wasn't a big reader. It wasn't until about a year or so ago until I really got into it. In 2018 I was able to read 9 books! From 1 MAYBE 2 books a year to 9! Plus I am not the fastest reader and I read when I walk dogs, but I do my best. So this year I am really going for it and challenging myself to read 30 books!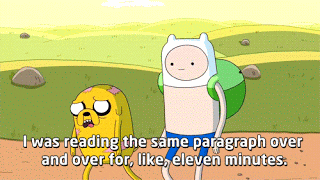 DIY Projects

I would love to try to make our own bed frame!

Turn 22!!!

HAHA okay so every year since 2008 I have added this onto my goals for the year, to turn whatever age I am going to be that year. It's something that I look forward to, and is a great reminder to be thankful for living another year.
My Business Goals for 2019
Along with my personal goals, here are just a few of my goals that I have down for my business:
X amount of New Clients
650 IG Followers
Research – Press Release
Partner with Apartments
Gifts for Clients
Volunteering Events set in place
2nd Annual Share the Love Supply Drive
Reduce Ongoing Business Expenses
Offer Gift Certificates
Gain More Clientele Feedback
These are some of my goals for 2019. Now that I have the goals down, I take time to break them down. When I create my monthly, weekly and daily goals I take a look at the yearly ones to see how I can take the necessary steps to accomplish them!
Want to see what my monthly goals are? Check them out!
March 2019 Goals
Follow me on Instagram to see my weekly goals in my Insta Stories!
Items I Use to Help Me Plan for the Year
---
What are your goals for this year? Can you relate to any of the ones mentioned above?

Share with me by commenting below, or even by sending me an email: curlynloud@gmail.com