Thinking about starting a pet business? Check out these 9 things to do when starting a dog walking and pet sitting business. I sure wish I knew these!
9 Things to Do When Starting a Dog Walking + Pet Sitting Business
1. Research. Research. Research.
We live in a world where information is literally at our fingertips. There is no reason that someone should not be able to figure out how to do something, or to find something out. Don't know the answer…meet your new best friend, Google.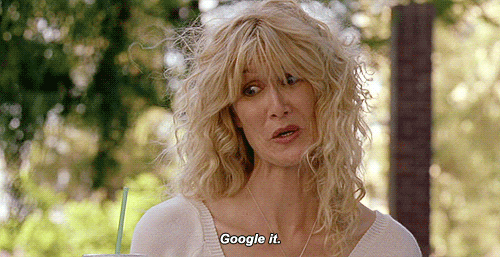 Here are 4 things you need to research when starting your dog walking and pet sitting business:
Research your state, city, and county laws

This is necessary to find out if you need a business license. I have talked to pet sitters around the U.S., and some of them do not have licenses. In California, you can not just get a business license for the county. You need to get it for each city that you receive income from. As a pet sitter and dog walker, I visit various cities for my clients. Therefore I have a license for each city I receive income from.
In case you plan to hire down the line, you also will need to see how strict your state laws are for having Independent Contractors (IC's). California does not like companies with IC's and are very strict about it. You have to cross your t's and dot your i's.
If you are doing business in a city you live in, make sure to ask the City Hall what permits you need. I had to fill out a Home Occupancy Permit and pay a fee.

Research your business name

This one KILLS ME! I have run into so many people that do not do this. I look up their name on Google and there is 3 other "Katie's Pet Sitting" just a few hours away, or on the east coast, or the next state over. I have found this to be the case with people in the pet industry, flower industry, and so many others. It's not just one industry that's doing this.
Just in case you plan to grow, make sure no one else has your name. Be unique!
Tip: Be careful with adding your cities name into your business name. For Example, Los Angeles Dog Walking Co.. With this, you are limiting yourself to the Los Angeles area. If you have plans to grow, or just in case you come upon the opportunity to grow outside of Los Angeles, I do not recommend adding the cities name. So think about it before sticking to it.

Research Your Market

Research your market is breaking down who your competitors will be, who is your target audience, age group, the demand for your services you want to offer, etc.. Do a full report.

Google Drive has great Business Plan templates, and it provides multiple sections to help you break this all down and what to specifically look for.

Tip: Just because there are multiple competitors, do not let that stop you from starting your own pet business.

I have found out that where I am, a lot of us do dog walking and drop-in visits. However, we all specialize in certain things. One of my top competitors that are within my service areas, we are not even on the same level. Like they say, keep your friends close, your enemies closer. But they also say, DO NOT COMPARE! My biggest competitor has been in this area for almost a decade, recently just got a store front, does dog training, daycare, etc.. Again, we are not on the same level. I have only been in the area for a couple of years. Another one of my competitors does what I do as well, but their main focus is Dog Behavior.
So instead looking at them as your enemies, NETWORK with them. Use them as a resource! Maybe they could refer you clients that want what you specialize in and how you do things, and offer the same for them. With the guy who does Dog Behavior, he said that dog walking isn't his main focus! He has a family to care for, and doesn't always have the time for dog walking. So we try to refer each other to help each other out in what we each specialize in!

Research on what you want to do

Do research on the services you want to offer. For my company, we offer Dog Walking, Drop-In Visits, and Cat Care. Cat Care and Drop-In Visits are the same, but it helps call out to those cat lovers. Do research on the services you offer because you need to be an expert in them. This is your company. People are paying you, assuming you are the professional to do and to know your job.
2. Getting Insured + Licensed
After you have done you research and have made your final decision to create a business, get licensed and insured ASAP! Insurance is the biggest one.
Insurance
Before I had Fire Hydrant Pet Sitting, I did not take getting insurance seriously. Why would I? This was just a side gig. What's the worse that could happen? Nothing ever happened. Well before I created my company and got serious about it, I used to board. I was boarding a puppy, and I left to go handle another dog at their house. While I was away, he escaped out of the playpen. As he did that, somehow a corner of it jabbed and scratched his eye which caused his eye to bulge and turn very red. I did pay the owner for the vet visit, and gave her a refund for the boarding. I had to pay all that out of pocket!
Another Pet Business owner on the East Coast was doing overnight pet sitting. The owner and one of her staff members were rotating nights at the clients home. The night that it was the staff members turn, she left her backpack on the floor which contained an opened Advil bottle. The dogs got into it, and when the owner's of the dogs got home, they had to take them to vet. The Vet bill was over $1,000. And because the pet business owner did not have the staff member, who was new and wasn't put on her insurance, she had to pay out of pocket for that bill.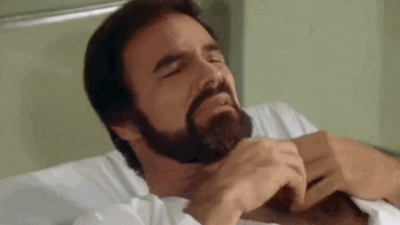 So protect yourself, your clients and the reputation of the company by getting insured!
Licensed
When your dog walking and pet sitting business is just starting out, getting licensed helps with your credibility. People will trust you more, and you look more legit. Also, as you would have found out in your research if one is even required where you live. I highly recommend getting this out of the way.
I have NO IDEA WHY I took soooo long to get it. I waited about 6 months until I got one. I guess I was just scared of it. However, it is very easy to handle. You fill out a form, let them know how much you estimate to make in that city, pay the fee, and done. They will either hand over your license right there, or mail it to you.
Tip: Make sure to ask what their calendar year is for their license. In La Verne + Pomona, it's from January to December. So if you get a license in October, you will pay for the rest of that year, but will need to renew it for January through December for the next year. In Claremont it's the day you got it, and in 12 months from that date you will need to renew it.

3. Employer Identification Number (EIN) + Business Classification
Right when you start your dog walking and pet sitting business, get this one out of the way too! It takes 5-10 minutes to get, and it's free! Get your EIN here.
This is for tax purposes, and you'll need it for different reasons. I used it to get my license and when I created a business checking account.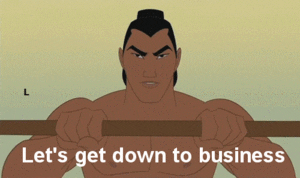 When it comes to your business classification, there are various options. For our industry, the common picks are between Sole Proprietor or Limited Liability Company (LLC).
My company is an LLC. When you start out, you need to figure out which one you are, and then get this set up ASAP. For more information, check out the IRS Site.
4. Set Up A Business Account with the Bank
For some reason, I waited on this too. I just created a separate savings account until I needed to hire people. Once I started hiring, I created a business checking account.
I recommend this when you start a business just because your expenses will be documented in one place, instead of multiple accounts. Plus, it saves you time from having to change all the places that have your payment info.
5. Create Social Media Accounts + A Website
Social Media
Social Media is your businesses friend! This is a great tool for an online portfolio, along with spreading the word about your business. Pick a social media platform that is your favorite, and become an expert at it.
Instagram is personally our favorite. It makes it very easy to create a portfolio of the pets you care for. It allows people to see the variety of pets you do as well, which makes you look better.
Again, do your research. From your research before, you should know who your market and demographic is. You may find through your research that even Social Media has it's own demographics. When you post on Facebook, or create an ad, you will notice that it is an older demographic. If you promote an ad on Instagram, it's a younger one. So know who you are targeting!
Tips:
With Social Media, try to be as consistent with it as much as possible. If you post once or twice a day, then stick to that. Consistency is key with Social Media.
If you create an ad, make sure to be monitoring it and see how many people you get to respond to that ad. My first year of business, I was doing a TON of Instagram Ads. Yes, they were cool. Got people to look at my profile and my website. BUT I only got two people from Instagram that actually signed up for services. Money was going out the window on something that was not giving me a return on my investment.
Check out Fire Hydrant Pet Sitting's Instagram + Facebook Page. As you will notice, we put more effort into our IG than FB.
Website
Either create one on your own (it's easier than you think, just take a second to figure it out, again Google is your best friend.) or hire somebody to put together a site for you.

Having a website is very important. It makes you legit. The great thing about being in this industry is that you do not need a ton of information on the website. Just make sure to include the following:
Business Name
Contact Information
Rates + Services
Territories that you cover
Business Hours
You could get away with having 1 page on your website. On Fire Hydrant's we do have a few more pages, but that's our personal choice. The extra stuff is not required, it's just fluff.
Check out Fire Hydrant's Website here.
6. Know Your Worth + Use It
When you talk to other pet sitters + dog walkers, you will hear that the number one struggle they have is knowing their worth. It really is hard. You just have to truly wrap around the idea that this is business and it's nothing personal.
Hopefully before you make the jump into creating a pet business and doing this full time, you have set a budget and know how much you need to make to pay YOUR bills. You need to set your rates. Now it may take some time to figure out what those rates are, but you will get what you feel like you are worth.
In my first year of business, I went from charging $12 for a 30-Minute visit to $20. For a 60-Minute visit, I am thinking about raising that price again as well since we do SO much during that time. You just have to play with it, and it all depends on your demographic.
Just remember, when you charge rates like $12 for a 30-Minute visit, you are ripping other people in the industry off, you are cutting yourself short, and you may get a cheap clientele. (This is what Rover does. It takes advantage.) And that cheap clientele may, not always, but may take advantage of you. Ask you to do more work than what you are actually getting paid.
Know your worth. Do not give discounts. You are getting paid for your time. I get giving out a free visit here or there, but track how many you give out and realize how much money you lose by doing that. ALSO, Stick to your fees! I have various fees that are mentioned in our policies. I was very lenient on the fees, but as time went on people kept taking advantage of me being nice. So I had to start strictly enforcing our fees, and people took me more seriously.
It will be okay. If they leave you because you are enforcing the fees that they agreed to in your service agreement, they aren't worth it.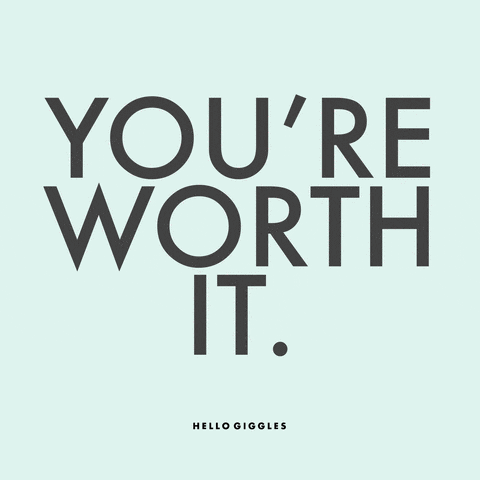 7. Be Resourceful
Yay! You are in business, it's so exciting!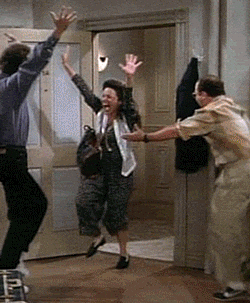 BUT YOU HAVE TO BE CAREFULLLLLL.Yes, you get to create your own schedule and make your own money. But if you are like me where you left your job to do this pet gig, remember your income is going to go down. Do not spend like you used to!
I was bad and I got too excited about getting my in-home office together. I bought a lot of unnecessary things for the business that I didn't completely need.
This includes, but not limited, things for marketing. As I mentioned earlier, I spent a lot of money on Instagram Ads, and did not get a return on my investment. I also bought too many marketing materials. The first year of business, I was putting prices on our materials but then would change the prices later. So all those materials with the old prices now can't be used. I have done this numerous of times.
Tip: Buy the minimum. Yes it may be a better deal to buy 250 instead of 50, but it will save you space and money down the line.
Also, be careful with how much you print. I was printing up conversations between clients via email. I was printing up our income, expenses, receipts, etc.. Along with printing is ink, which I also had to buy a lot of and it's not cheap. Of course the things I printed needed a place to go, so I additionally bought binders and folders.

This is the digital age everyone! Where everything can simply be downloaded as a PDF, or a statement will be sent to you where everything is in one place.
Documenting
So you don't need to print every receipt out. Just make sure to DOCUMENT it somewhere! I use Google Drive to create spreadsheets of the following:
Income

Which is broken down to how much I make annually and monthly.
I have separate spreadsheets for how much I make in each city I offer my services in
I have another spreadsheet for the amount of tips I make

Expenses

Broken down into categories for tax purposes, and just to help see what category is taking more money

# of Consultations / Month
How People Found Us
Miles That Were Driven Each Day
Just remember you can do all this on a computer! You do not need to spend money on this. Google Drive is Free, go check it out!
And overall, You do not need to be spending a ton of money on this business. Be resourceful, and make the things you have stretch.
Related: Tools of the Trade
8. Set Boundaries
This one is HUGE when starting your dog walking and pet sitting business! Once you get going in your business, you need to set boundaries and stick to them. You will have to learn how to say no to clients, it will help you stay sane. Do it for your mental health.
If you only want to only work Monday – Friday, you need to make that very clear and do. not. budge.
If you do not want to work holidays, you need to make that clear and do. not. budge.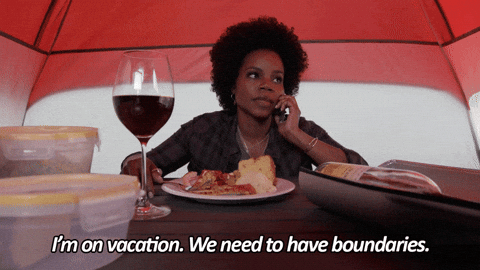 Service Agreement + Policies
Create your service agreement and polices before you take on any clients. Your policies and service agreement help establish your boundaries, and they are signing it. Their signature represents their agreement to your boundaries.
Our policies are a part of our service agreement. So when they sign off on the agreement (the contract), they are acknowledging and agreeing to our policies.
I made the service agreement pretty straight to the point, it has never changed. However, with our polices I have had to change them every few months. Business is always changing and new things are always arising. So I have to change the policies, and then I send an email or letter notifying my clients of the changes. Since the policies are a part of the service agreement, and it's mentioned that the polices are bound to change, they do not need to sign a new service agreement.
Business Phone
With some pet sitters, this is optional. Personally I like my privacy, and I don't want my personal texts to mix with my business texts. It helps set a boundary for my clients because when I am unavailable, I do not even touch my work phone. It also helps with incoming calls. When someone is calling my business phone, I make sure to have my big girl, ready to talk business voice.
Red Flags
Red Flags are things you need to pay attention to during a consultation. (Consultations should be required. It's a time for you to meet the client and their pets, and a great time for them to ask you questions and vice versa. It ensures that this transaction is a good fit)
When I used to board, I would ask them how the dog's potty training goes. If they said things like, "oh I just leave them in the garage and they use pee pads", somebody really did say this. That means, they are not potty trained and when they come to your house they are going to piss everywhere.
Unfortunately there is no handbook for what red flags to pay attention to since everyone is different in what they tolerate. But they are important. You need to make sure they do not cross the line, or your boundaries.
You need to pay attention to their attitude, how they say things, how they handle things, what details of your business are they scraping for answers at, are they being picky? Are they high maintenance? Do you feel like they can trust you? Over time you will find out what kind of people you do not want your clientele to be.
9. Connect with Your Community + Go to Events
Ninth thing you need to do when starting your dog walking and pet sitting business is that you have to build brand awareness. Get the name of your business out there!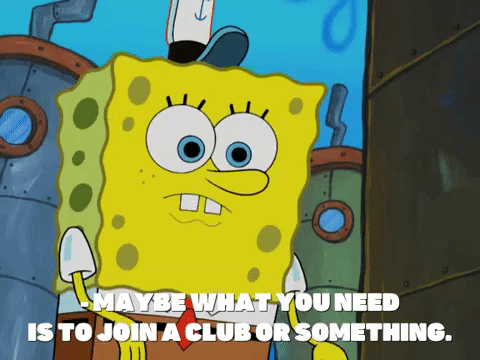 Join a networking group
Reach out to people on Social Media

Schedule times to meet up and see how you can help each others businesses

Network with people in the same industry

I've talked with people on Social Media all over the U.S. and we connect and talk about each others businesses
As I mentioned earlier, network with people in your industry because even though we are in the same game, we have our own position and specialize in different things. We can help each other out.

Start a Fundraising Event and Get People Involved
Create a dog event
Advertise in the local newspaper
Advertise on Social Media
Put up flyers around town and at dog parks
Set up a booth at a pet event or local farmer's market
Find a way to be a part of your community, and you will soon see the results and build great connections!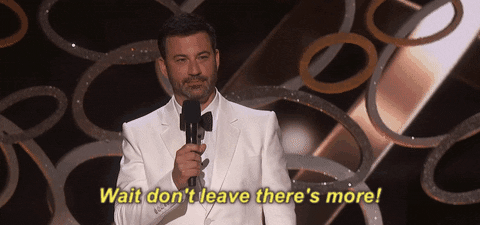 BONUS: Get Software
So this one I definitely recommend, but is definitely optional!
I have heard about pet sitting software numerous of times throughout my first year, and I looked into and didn't feel like I needed it. Once I started hiring and the business started growing, I decided to give it a shot and it is LIFE CHANGING!
The software I use is Time to Pet. (Disclaimer: I am not getting paid from Time To Pet. All thoughts, opinions, experience, and advice is my own.) In it I can access my client and pet information, the pets vet, emergency contact, and I can message the client through the app, along with sending them a mobile report card! (saves money from using paper and ink to print it!) When you have staff, it will make things tremendously easier. You won't have to text or email them this information, they can just look it up in the app.
If you don't get it when you first start out, you will be okay. Truly. The software is definitely more useful and worth it when you have people that work for you.
The downside of waiting is that you have to enter in ALLLL your clients manually. When I decided to get it, I had about 55 clients. So I had to take a couple days and enter each client, and each individual pet they had into the system. Another downside of waiting is getting your current clientele to switch over to using it.
In Conclusion, just do your research and you will be on the road to a great and successful pet sitting business. It will all be okay, do not let fear stop you from doing your dream. It may not all be toots and giggles, but its worth it.
Related: Pros and Cons of Being A Dog Walker and Pet Sitter
---
Did you find this information useful? What is something new that you learned?
Share with me in the comments below!
9 things to Do When Starting a Dog Walking and Pet Sitting Business