Here we are again in my 27 mile drive in bumper to bumper traffic on the 57 freeway from Pomona to Orange County, riding illegally in the HOV lane just to make it to work on time. I left my house at 7:00AM to get to work by 8. Coffee in hand, knee on wheel, and my breakfast plate on my lap. Prepping myself to take on the day in the office, as well as trying not to have a panic attack in the car from no one moving or someone just cutting me off.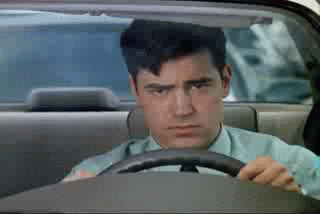 Earlier that morning I took care of a dog, and have 2-3 more after work, along with a consultation, or dogs getting picked up or dropped off. And then later in the evening I would have to check on another dog. The balancing act of having an office job, and doing something I loved was starting to come to an end. I had to take action and choose one. So here is How I Quit My Job to Create My Own Business to do something that I love.
How I Quit My Job
Backstory
My job was at least 27 miles away from my house, and because it is LA and Orange Country traffic on the 57, it would take over an hour to get to work. I had to illegally ride in the HOV lane, and constantly watch for cops to make sure they do not pull me over for not having two people in the car. I added on at least 300 miles a week on my car.
Once I got to work, I was in the zone and ready to go. Since I have been with the company for a while I gained more responsibilities, and the boss was offering me more hours and a higher pay.
On top of my office job I was boarding dogs in my home at the time, and doing 30-minute visits with dogs in their home. Some weeks, I would have 1-3 pet homes to go to before work, then same right after work, and would have more houses to go back to in the evening. On top of that, I had studying to do. And somewhere in between there I had to schedule + conduct consultations, or schedule times for dogs that were within my home to get picked up or dropped off.
Since my office job needed me longer, it was coming to a point where I had to pick one or the other, dogs or office.
In October 2017, I was watching a dog in my home for the day. I had to go meet another client, and while I was gone the dog escaped the doggie playpen and injured itself. This was the beginning of my company. Because of this injury, I looked into pet insurance to help protect myself and the pets I care for. I discovered that I could do pet sitting full-time.
I reached out to other Pet Sitters around the U.S. and they provided resources for me to look into. Two of the resources were podcasts, Ray Anderson + Kristin Morrison, which both provided information on how to start a dog walking and pet sitting business. I would listen to their podcasts in the car each morning on the way to work. After all I did have a full hour in the car, may as well do something useful with my time.
Over the following months I kept doing research and KNEW that I can do this dog walking thing. But what if I couldn't get clients? What if I failed? What am I supposed to do? My job was giving me more hours, higher pay, and I could really grow within the company. We would just have to move to Orange Country in order to make it work . Even though my job had a lot of benefits, why did I not feel confident about it?
Take The Leap Or Stay in The Comfort Zone

In the following months after the incident with the dog injury in my home, I kept filling my head with podcast after podcast. First it was Ray Anderson, then Kristin Morrison, and then I found Jake Nawrocki with Operation Self Reset. I listened to his episodes every.single.day. Remember, I had to sit in traffic to and from work, I had time!
How to Start and Operate a Dog Walking and Pet Sitting Business by Ray Anderson

Prosperous Pet Business by Kristin Morrison

Operation Self Reset by Jake Nawrocki
I can not recommend Operation Self Reset enough. The people the he had on his podcast were amazing. They helped me get in the mindset that I CAN DO THIS. His podcasts gave me confidence and made me truly believe in myself.
February 9, 2018 I was debating on going to this event, The She Gathering, at a local coffee shop in Chino Hills. I already bought my $60 ticket, I definitely cannot afford to not go. Plus, I was going by myself which totally made my anxiety sky rocket! But I put on my big girl panties and headed towards the event. And girl, I can not even explain how I happy I was that I went to that event. I listened to stories from AMAZING people who took the jump into their business, and are out there doing what they love!
The atmosphere, the vibes in the room, the stories, the womanly connection that was bouncing off the walls was incredible. It was a room filled with ambitious and passionate women. We started off the event with a mindfulness advocate + yoga instructor. She helped set the tone that held for the rest of the evening. She made us close our eyes and she put a calming picture in our heads that honestly made you want to cry. There was the coffee shop owner that spoke, along with a photographer, story teller, macrame creator, blogger, and wedding planner.
At the end was a Q&A where I asked how they took the jump into doing what they love. The blogger Alex Gerogy, said that if you want to get started, you have to give it your all, 100%. When you are only half way out the door, you will be missing out on opportunities. You have to take the jump and give it your all. I will never forget that night.

Coming Up with The Balls to Quit
Between the podcasts, The She Gathering, taking a trip to San Diego to visit a friend to vent on how much I wanted to be a full-time dog walker, and then getting pulled over in the HOV for not having two people in the car was all build up for me quitting my job. Oh yeah, and after a year and half of living in California I still had a Kansas driver's license. That ticket was nearly $1,000.
It was one thing after another within a matter weeks. Things kept coming up, making it very difficult to do both my job and dogs. And now I got pulled over for riding in the HOV lane and not having a California license. The only way I can get to work without having to sit in traffic for nearly 2 hours was to ride in that HOV lane, or leave at 6:30AM. Which this girl ain't about to sit in her car for that long. And we didn't want to move to Orange County.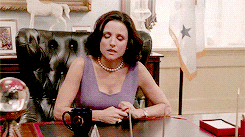 That ticket really opened my eyes and was the last straw. Things at work were getting a little iffy. There was drama within some departments. And since it was a male dominated business I personally felt like the women were just for show. It was defeating, especially after being at this empowering gathering of women.
A week or so after the She Gathering my company had a huge meeting where different offices under ours came together. About a week or so after that meeting I had enough and I quit my job.
I knew that I would find a way to make it work, that I could make more money and be less stressed by taking care of dogs and doing something I love. I had to put 100% of myself into what I wanted to do. By March, I already lost about 2-3 dog walking and pet sitting opportunities that could have put me off to a great start to my business.
On Friday March 9th, I walked into my boss' office and told her that I am putting in my two weeks. I just ripped off the band aid. Didn't pump it up and sprinkle some sugar on it. I just said it. Of course after I said it, I explained what I was going to do. Everyone in the office knew I took care of dogs, and they were proud of me. The business tries to influence and build entrepreneurs, so my boss felt like it would be hypocritical to not wish the same for me. And don't get me wrong, I was SOOOOO nervous. But I knew I had to do it. Now or never.
The Aftermath
After quitting, I stayed 3 weeks instead of 2 to help train the girl who was taking my position. Those three weeks were stressful because I was going full force into my business, as well as talking all day to the new girl, and realizing what I have done.
It was sad because even though there were things I was getting tired of with my job, I truly appreciated the people I worked with and am still in contact with today, including my boss. I have been under the company since I moved to California, and they were all I knew. They meant a lot to me and I wanted to do everything I could to stay in touch and help out when I can. If it wasn't for the dogs, I would still be there.
I got very lucky with this job, because they were able to give a position where I could work from home. With this position it was similar to data entry. I started off with helping one office, which led to two, three, and then four. I still do this data entry…for now. In the beginning of 2019, I had to turn down other opportunities because my business started to grow rapidly! I could not take on any more. I ended up dropping my fourth office, and I am about to drop another. Another opportunity they gave me was to be able to go to different offices around the area, including one in San Diego to help train employees who did my position. Unfortunately, and thankfully, I can not do that any more either because my business has grown!
I am lucky because I have been given such wonderful opportunities that I am forever grateful for, to be able to earn some extra income while trying to create a business. When I step into the offices and help train and do the job, it makes me want to go back. BUT it also reminds me of why I am doing what I do.
If I go back, I would not be challenging myself. I know that I have potential and am filled with it! I would be cutting myself short if I went back.
How To Quit Your Job
Make a plan + do your research! Create a business plan and know your budget. You need to know where your money will be coming from, and how much money you need to earn each week to pay the bills. Listen to podcasts, go to entrepreneur groups, anything to help motivate you. Connect with people who share your dreams and passions, because those people are going to have your back.
If you believe you can do it, then you can. What I did was write a letter to myself. This letter was a reminder of why I am quitting. You know that phrase, "grass is greener on the other side"? To prevent that feeling, when I was having a hard day at work I would take note of the reasons why I wanted to quit.
So down the road when I wanted freak out and start regretting my decision, I would have this letter reminding me how the grass was not greener on the other side. THANKFULLY, I never had to read that letter. By going back to the offices to train, that was my reminder. But I always had that letter in the back of my head just in case I ever needed it.
In Conclusion…
I learned so many things from my job that helped me take care of my own business. Since I have quit, I have an amazing dog walker that I hired to help me with demand. I am booked up and she is about to be too, that we are going to have to hire again because of our growth!
Since I have quit, I was able to take time to learn more about myself, my likes and dislikes. I was less stressed since I didn't have to balance my office work with my job any more, and am able to set my own schedule. I have more availability able to run more and participate in races, spend quality time when family visited, and learned about blogging!
Be Thankful for Your Current Job
Learn what you need to learn before you quit. Everything happens for a reason, and the right time will come along where it's the day you quit. Just take note of the advantages you have and the lessons you can learn. In Jake Nawrocki's podcast, he says that if you are able to grab at least 10% of information from something, it was worth it.
Related: 12 Things I Wish I Knew Before Starting My Own Business
---
Why do you want to quit your job? What kind of business are you trying to create?
Share with me in the comments below, or send me an email at curlynloud@gmail.com!