Living in California you run into a lot of entrepreneurs wanting to start their own businesses. People wanting to be dog walkers, Instagram influencers, podcasters, comedians, musicians, florists, life coaches, and the list goes on! Starting a business sounds fun, why not. You get your own schedule, make your own rules, and work for yourself. We all just want to earn extra income and do what we love. But do you have what it takes? Are your going to stick to your business through the good and the bad? Before you jump into creating your business, here are 12 Things I Wish I Knew Before I Started My Own Business.
Disclaimer: This blog may include affiliate links, and any purchases made through such links may result in a commission or credit to Curly 'N Loud at no extra cost to you. All thoughts, opinions, experience, and advice is my own.
12 Things I Wish I Knew Before I Started My Own Business
1. DO YOUR RESEARCH
I can not stress this one enough. Research. Research. Research. This will always be #1.
Don't know what to research? Here are a few places to start…
State, City, and County Laws

You need to know what the laws are for your business in your state, city, and county. You need to know if a business license is required and how about to get it.
In Los Angeles I can not just get a business license for the county and call it good. I have to get one for each individual city that I receive income from.
Know your state's labor laws, Independent Contractors and Employees. Make sure to research and know the difference between the two.

Research Your Business Field

This is important because you need to be an expert in whatever you do. You need to know what is demanded of in whatever field you choose. Plan on podcasting? Then make sure you have all the equipment to do so, and know where to post your podcast to get people to listen to it.

Research Your Business Name

Picked a name? Great! Now hop onto Google and search your name to make sure there aren't any others.
I have run into so many people that do not do this. I look up their name on Google and there are 3 other "Katie's Pet Sitting" businesses just a few hours away, or on the east coast, or the next state over. Be unique and create a name that 10 other businesses do not have.

Research Your Market + Competition

Researching your market is breaking down who your competitors will be, who is your target audience, age group, the demand for your goods or services, etc.. Do a full report.
Google Drive has great Business Plan templates, and it provides multiple sections to help you break this all down and what to specifically look for.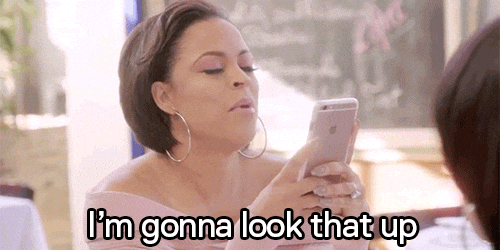 2. Don't Compare
I know this one is typical and you will read it in nearly every self-help book, hear it in podcast, or seeing it in an interview. Do not compare yourself to others. You have to be on top of it and catch yourself. You need to log off Facebook + Instagram, and remind yourself that you and your competitors are not on the same level!
With dog walking + pet sitting, I have plenty of competitors. I fall into the trap of comparison from time to time. I even compare myself to businesses that are on the opposite side of the country. There is one in Baltimore and she is on FIRE. She hosts dog events, creates these amazing gifts for her clients, goes around town promoting dog friendly places, and sells t-shirts and bags! AND we started around the same time!! It is sooooo hard not to compare.
BUT I have to remind myself that we are on two different levels. When I take a step back I realize that I don't want to host dog events, and I don't want to sell merchandise. That is simply not my thing. My team and I create amazing gifts for our clients too! And our clients love them! So why compare?! We have two different goals.
Even with local competition, some other companies have been around longer than I have and have years of exposure and experience under their belt in a particular market. How am I supposed to stand up to that? Well, I don't. So leave it and let it be. Move on and stop comparing. Your business will be successful too, you just have to stick with it.
3. You Will Want to Cry… A Lot
I don't know about guys, but ladies get ready. Having a business is STRESSFUL. It has it's advantages, but girl the work you have to put in to reap those advantages.
Just today even, I wanted to cry so bad. *palm to face*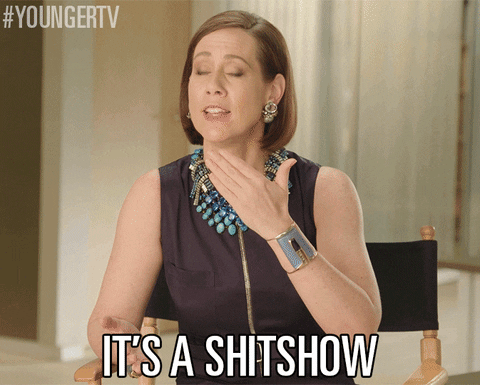 In the beginning after I quit my job I think I had a breakdown every week, at least. This was from March 2018 to that October, before I hired people to help with demand. I needed money to pay bills. I was having potential clients fall through. During the summer school is out, so some clients didn't need me. Which led me to stressing out on finding more clients to replace them to to still get money. On top of worrying about money, I was exhausted! It was only me doing everything. I had to work 7 days a week and wouldn't have a break for weeks.
Even to this day things will arise unexpectedly, no matter how much you plan. Which leads to our next point…
4. "Have You Had Your Brick Today?"
This quote is from The Barefoot Spirit, "Have You Had Your Brick Today?". I had to read it for my marketing course and I am SO glad I did. I HIGHLY recommend it, especially if you are just starting your business. It offers ideas on how and where to market your business, experiences, and motivation to help keep you going.
The 'Brick' represents challenges or unexpected events. When you own a business, you will have a constant brick, or unexpected challenge, given to you every.single.day.

Yesterday, I had clients cancel their appointments, and a few stray dogs attempting to attack the dog I'm walking.
The day before, I had a lady grill me out for nearly 3-4 minutes (which is a long time when you have things to do and places to be) about how where my client was keeping something. Let me repeat that, MY CLIENT. Not me. I just happen to be walking out of her house.
Today I had planned to do some office work, write this blog post and finish my book. That's it, easy right. Well one thing after another comes up and things take longer than expected. It's now almost 7pm and I just started typing, and haven't even picked up my book.
Tomorrow, who knows. It may be getting someone to pay their bill before I have to charge them a late fee…but we will see.
5. Document As Much As You Can
This is something I learned from being an HR assistant. Depending on what your business is, what you document may vary.
Income

Document your income, and then break that down into your monthly income. You should know how much you make per month and per year.

Expenses

Create a spreadsheet for your expenses with different categories. The categories help when tax season comes around. Have a category for rent, your website, insurance, marketing, employees, office supplies, equipment, etc.. By doing this, you will see which category is costing you the most money, and where exactly your money is going.
Create a separate spreadsheet to document how much you spend each month. This is to see a grand total of how much you spend each individual month. Overtime you may see a pattern if certain months you are having to spend more than others. This can help you prepare for the following year.

Consultations + Where People Are Finding you

If you are offering services for your business, like dog walking, you should track how many consultations you are conducting each month.
You should also document how people are finding you. This will help with marketing purposes. If 8 people are finding you through Google and only 1 person found you through Instagram, then you should consider to invest more of your marketing budget towards Google instead of IG.

Miles

Track your miles! There are many apps to help with this. If you are driving from your office to a business meeting, count it. You can add this as a deductible for your taxes.

Emails

If an employee is requesting something, has an issue, or needs someone else to pick up their check, they need to have written consent. This will protect you in the long run and can be used as a reference.
The list can go on, it just depends on you business. Note, I am not a lawyer. I recommend contacting a lawyer if you are concerned about what to document, along with knowing what certain things you need to have on file for an X amount of time. The items mentioned above are just a few things I personally document for my own business.
6. Be Careful with Your Spending
This one is pretty straightforward, and may be like 'DUH'. But the excitement of making your own money, and actually making money from your business may get to your head. This is just a warning, because even though it may seem obvious, no one really told me so I spent more money than needed. I was bad and got too excited about having an in-home office. So I spent money on unnecessary binders, filing bins, etc..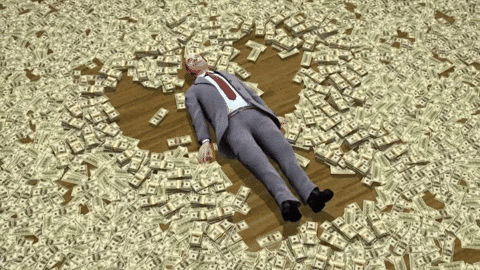 In your first year of business, a lot of money goes out the door because you are figuring out what does and does not work, along with other business necessities (business licenses, insurance, etc..) Which is good! However do not spend money on a fancy binder, or a bigger filing cabinet then you need. Even when it comes to marketing supplies, buy the minimum. You are in your first year! Things may change and you don't want all these marketing materials to go to waste.
7. Put Yourself Out There
Another thing I learned from The Barefoot Spirit is that you have to put yourself out there. Learn to take a couple 'No's. If someone says no, then go back until they say yes. Be persistent.
For my business, I have had some amazing opportunities to attend some local events. At these events we set up a 10×10 canopy, with our banner that has our name + logo, and a table with information about our company. I had to put myself out there to get people to come up to my table. I had to say hello or ask them if they have any pets.
Get out of your comfort zone, and do whatever you have to to get people's attention.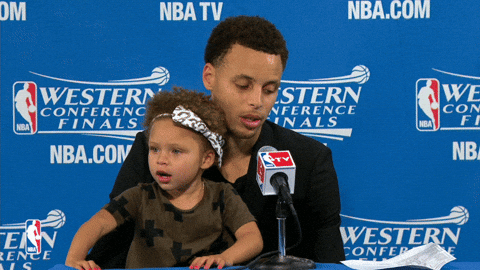 8. Network
A great way to put yourself out there is to Network! Attend local networking events. You can fine some online, through the MeetUp app, Eventbrite app, Instagram, and even on Facebook!
Another great way to network is reaching out to people on social media! I am partnered with an insurance agent that can offer pet insurance for my clients. I met him through Instagram! We met up for coffee and talked about what we do. Now he invites me to other networking events, where I can meet more people and share with them about my business.
Create allies! Contact people within your industry to see how you can help each others businesses. For example, I am a dog walker and I could partner with a groomer or a dog trainer. Their clients may need someone to walk their dog while they are away. Or vice versa, my clients may need a groomer or a dog trainer for their dog. We are referring each other, helping each others businesses.
9. Continue to Build Your Knowledge
No matter what, never stop learning. There is always something to learn out there.
Learn new ways to market yourself. Learn about ways to show appreciation to your clientele. Learn about how to continue to grow your business.
BE A SPONGE!
10. Ask for Help
I think this is a big one that a lot of people in general don't do. ASK FOR HELP.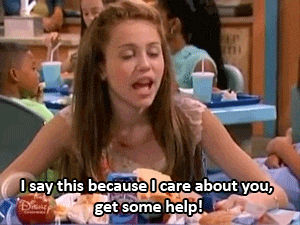 Remember those people you just networked with? Yeah, ask them! I partnered up with a dog trainer who is a former dog walker/pet sitter. I told her I was struggling with some things and couldn't find a solution. Sure enough, she had one! She was able to recommend a few things that helped tremendously.
Even consider asking people at your current/former job, especially if they know and are supportive of you following your passion. I stayed in touch with my former boss, and so when I didn't know how something worked or if a certain way was better, I asked her.
It's okay to ask for help! It will get you where you need to go faster and easier.
11. It Will All Be Okay
Just got your 'brick' today? Repeat after me, "Everything will be okay [your name]" and then take 3 deep breaths. Now take action to solve the problem.
Your business WILL grow. And it's okay that something didn't work out, now you know. And most importantly, it's okay that you are not where you want to be. Keep in mind that where you are now is where you are meant to be. Everything happens for a reason.
For example when I started to hire people to join my company. I wasn't a 100% sure that I needed to. I knew that I may need some help in the upcoming months, and that I was booking up and wouldn't be able to take any more clients. So I just went with it and if I had work for them, it was theirs. SURE ENOUGH! It did not happen right away, but by Christmas we were booked. I mean booked. It would have been very challenging for me to do it all by myself. Here we are in now and to this day, Alex and I turn to each other and thank God that we hired when we did. It was all okay, and it worked itself out. Everything happens when it's supposed to.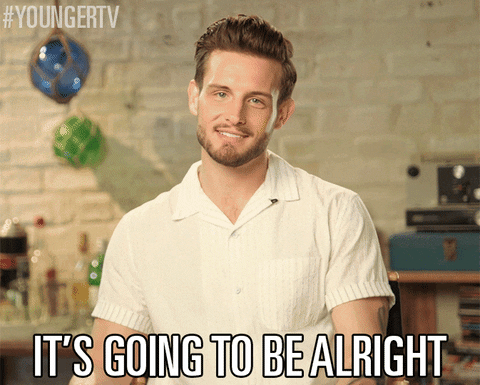 12. Failure is the Goal
Fail and fail again. Make reasonable mistakes.
People are not perfect and most of us do not know what we are doing. A lot of us learn by messing up! Do not be ashamed of it, just get back up, take note of the mistake, try again and do it better.
Now that you have been given a heads up, get out there and start your business! You will figure out the details along the way! Just do your research, and be as prepared as you can.
Related: How I Quit My Job to Create My Own Business
---
What business do you plan to start?
Share with me in the comments below!