We love Houston! It's beautiful and filled with great people, food, and things to do. The list of what to do and eat in Houston is honestly endless, but here are 21 Of Our Favorite Things to Do In Houston.
Disclaimer: This blog may include affiliate links, and any purchases made through such links may result in a commission or credit to Curly 'N Loud at no extra cost to you. All thoughts, opinions, experience, and advice is my own.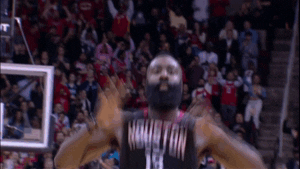 21 Things to Do In Houston
Visit Crave Cupcakes for the BEST cupcakes in town
Bike, paddle boat, and walk around Hermann Park
See animals at the Houston Zoo
Check out the BEST Natural Science Museum you'll ever go to. You can spend HOURS in the Houston Museum of Natural Science between all the different levels and exhibits they provide
Shipley's Donuts
Downtown Aquarium
Hard Rock Cafe of Houston
Art Car Museum
Holocaust Museum
Pappas Bar-B-Q
Discovery Green Park
Watch a baseball game at Minute Maid Park (our favorite are the Astro's vs. Royals)
V Star Buffet
Check out the massive Battle Ship at the Texas State Historic Site
Kemah Boardwalk which is a blast if on 4th of July
Houston Galleria for all your shopping needs
Boudreaux's Cajun Kitchen where you can get the best fried alligator, catfish, shrimp, gumbo, and po' boy
Museum of Fine Arts
Attending Houston Rodeo in the Spring
Aquas Calientes for the best Tacos
EaDo Houston for great food + beer :: Great burgers at the Rodeo Goat, Beer at the Truck Yard and the 8th Wonder Brewery
These are our top 21 favorite places to go in Houston! But don't stop with these, there is plenty more to do! Houston is where it's at, do not underestimate it.