Spring has sprung and winter has gone! It went so fast, but it's now time to put away the fuzzy socks, cozy blankets, and hot chocolate mixes. And start bringing out the shorts + sunglasses, and the Spring Reading list! I want to share with you what my favorite must-read books from this past winter were!
Disclaimer: This blog may include affiliate links, and any purchases made through such links may result in a commission or credit to Curly 'N Loud at no extra cost to you. All thoughts, opinions, experience, and advice is my own.
Favorite Must-Read Winter Books
1. Catcher in the Rye by J.D. Salinger
Rating: 3 out 5
I read this book back in high school during my sophomore year in English class. I didn't fully remember it, and it's an American classic in my opinion so I felt like I should pick it back up!
The Catcher in the Rye is a very easy and interesting read. It's about a boy, Holden Caulfield, who gets expelled from a private high school due to bad grades and for not applying himself. He leaves school and decided to head off to New York without his parents or friends knowing.
Holden is a kid that does not like change, thinks adults or his friends are phonies, and is obsessive over certain people like Jane Gallagher and wanting to see his sister Phoebe. He tries to come off and fool people that he is older than he is for a laugh by trying to get into clubs, smoke cigarettes, talk with older women, and try to order alcohol.
Something that really stuck with me from this book was when he was talking about his favorite place to go to in NYC, The National History Museum. How everything is the same when you go, and that's what he liked. Nothing would be different or change in the museum.
However, every time you go in there, you are different. You may be experiencing the museum differently, you could be older, or you bring someone new along, or your going through certain emotions. Whatever it may be, the place is the same and you are different. And Holden didn't know how he felt about that, and even if he did, he wasn't sure that he'd like it. I feel like that's how life is, so much can remain the same, but as you grow older, you experience things differently.
2. All We Had by Annie Weatherwax
Rating: 4 out 5
This book was made into a movie, but the movie is NOTHING like the book. The book is SO much better! If you have seen the movie, do not miss out on this great book because of it. If you haven't seen the movie, and have read the book (or wanting to read the book), don't even bother with the movie. It's not worth it.
All We Had introduces you to Rita and Ruthie, a mother-and-daughter story. Ruthie, a thirteen-year-old girl shares the story of her and her mom.
Ruthie shares about the tough times that her and mother have had to go through, and no matter what happened, they always had each other. They struggle from being broke, Rita losing her job over and over again, to being nearly homeless and having to live with Rita's boyfriends,
They were done with their life and the struggles of Orange country and headed off to Boston! Rita believed her little girl was brilliant, and knew that one day Ruthie would end up at Harvard. So off to Boston they went to help make that dream become a reality. Along the way with barely enough money, their car breaks down in a small town called Fat River. To earn some money to get them to Boston, both Ruthie + Rita pick up jobs at the local diner.
Over time in Fat River, things begin to change for Ruthie and her mom. Fat River offers them a home, friends, and a chance for them to have a life.
A story of a mother and daughter bond that shares their love of Wheel of Fortune and McDonald's is a story you do not want to miss out on.
3. Looking For Alaska by John Green
Rating: 5 out 5
I have had this book on my bookshelf for years! I own and have read John Green's Fault in Our Stars a few years ago, and cried hysterically through it. It was a great book! So finally, I decided to pick this book up and start reading! I finished it within a week, and loved this one just as much.
Miles Halter narrates about his time at a private school in Alabama, hoping to find his Great Perhaps. While he is there, he meets his friends Alaska and Colonel and shares about the things he learns and does with them.
He begins to develop feelings with Alaska, and will have deep conversations with her, and admire her in various ways. BUT, something happens to Alaska. And honestly I am not going to say anymore, because you are just going to have to read it.
What I thought would happen, didn't.
So as I am writing this post, I have been debating on how much to even share about this book with you. I do not want to ruin anything. I'm just going to let your imagination wander. All I am going to say is, is that John Green knows how to explain emotion, and those deep feelings that we may not know how to put into words, but he does. Even just thinking about how this book went drives me crazy. Please just read it, and send me an email or message about your thoughts!
I just bought John Green's Abundance of Katherine's, Turtles All The Way Down, and Let it Snow. I am officially a fan of Green, and look forward to his other books. They haven't disappointed me yet!
4. The Great Gatsby by F. Scott Fitzgerald
Rating: 2 out 5
I'm sorry. I am so sorry for giving this American Classic a TWO! Honestly, I could give it a 1.5, but I didn't hate it. But I definitely did not like it.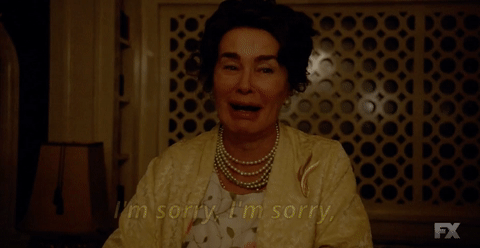 I read this book back in high school, and remember loving it. So I don't know what's happened.
I only read a book at a time, I am not a multiple book reader. Once I finish a book, I begin the next one. But to move onto the next one, I have to finish the one I'm on. With that being said, it took me nearly 3 weeks to read this 170 page book! I was able to read Michelle Obama's 421 page book in 2 weeks…
The Great Gatsby is an entertaining movie, and I really do like that. But this book could not get me to care. I was not motivated to read it at all.
The Great Gatsby is about Nick Carraway being on the side lines and sharing a story of a charming and filthy rich bachelor, Jay Gatsby, who throws extravagant parties in hopes that his one true love, Daisy, will return to him in awe with his wealth.
There is lots of symbolism in this book, and I understand why high schoolers should read it in school. Other than that, I'm good.
You can read my full review of the Great Gatsby here.
Related: Book Review of The Great Gatsby
5. 101 Secrets For Your Twenties by Paul Angone
Rating: 4 out 5
This book was a great comeback from reading The Great Gatsby. I happen to be in 20s, and felt like this book by Paul Angone would be helpful, and it didn't disappoint.
It was full of humor, wisdom, and some hard truths. These 101 Secrets were collected by Angone from his own experience, business leaders, successful and not so successful 20-something year olds, and even the elderly.
If you are in your 20s or about to be in your 20s, I highly recommend this book. Even when you are feeling stuck in the rut, this book is here for you!
Check out my full review of 101 Secrets here.
Related: Book Review of 101 Secrets For Your Twenties
6. Scrappy Little Nobody by Anna Kendrick
Rating: 4 out 5
Did you like Tina Fey's Bossypants? Then you are going to love Anna Kendrick's Scrappy Little Nobody.
Anna Kendricks Scrappy Little Nobody was her time to shine to share her story. Scrappy Little Nobody was filled with humor, struggle, stories about friends and family, and how how she got into the entertainment industry.
Kendrick does not sugar coat on how amazing being in the film industry is. She shares how she had to go hours without sleep, having to perform day-after-day for months, being in areas with no cell service or wifi, doing gigs that barely pay the rent, and how she felt like a fraud in her own her body while in the spotlight.
Kendrick also shares her experiences with boys, sex, moving to Los Angeles, her family, and how her and her dad moved to NY so she can be a part broadway!
My favorite parts in the book were her sexual experiences, and how men would treat her regardless of certain aspects. She goes into depth about it, and how she does not wish to be 20 something again, because she didn't know better. Throughout this book, you get to read how Anna Kendrick became Anna Kendrick, along with how she discovered who she is and built confidence in herself.
7. Becoming by Michelle Obama
Rating: 5 out 5
If you follow me on Instagram, or have read my March Obsessions, you already know!
This book is absolutely, my all time favorite! Hands down.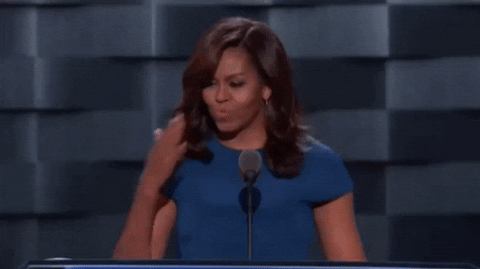 I have been talking about this book non-stop! It has become a problem to where I randomly bring up Michelle in conversations like I know her personally. I have soaked up a strange amount various of details + stories from this book, where I could probably recite you what happens in every chapter of the book.
Honestly, you are just going to have to read my full review of this book. It's AMAZING!
Related: Book Review of Becoming
Get Your Very Own Copy Of These Books Here!
---
What did you read this past winter? I want to know!
Share with me in the comments below!