What Self-Care is To Me
Self-Care is the time to make yourself a priority, your 'me-time'. The time where you work on yourself, and do the things you love. Now I am not perfect, but I do my absolute best to stick to my self-care routine and make time for myself! There are days where I have to switch it up, or honestly just get too tired to do it. But I try to AT LEAST do something. In this post, I want share with you my self-care journey, how I realized how important a routine was, and how it helped me over time.
Related: What is Personal Development, and How Do I Start?
Disclaimer: This blog may include affiliate links, and any purchases made through such links may result in a commission or credit to Curly 'N Loud at no extra cost to you. All thoughts, opinions, experience, and advice is my own.
What I Did Then For 'Self-Care'
Before I got hooked on this whole 'Self-Care' thing, I knew I needed to care for myself. I just didn't know and what things I needed to work on.
For me I would try to stay fit, because I loved to run and I knew that it was good for me. I knew we should be washing our faces twice a day, but that just felt like so much at times. And I knew that I needed to build my confidence with who I was, which I just knew would happen over time. I knew how to make goals, care for myself, stick up for what I like, and so on. To relax, I would just watch TV. Other than that, I didn't have a routine or any structure on my personal development or really grasping the idea of truly taking care of myself.
What Changed?
When I was boarding dogs within my home back in 2017, a dog injured himself pretty badly. At that moment, I had to decide if I wanted to continue with dog sitting and figure out what this dog thing could be, or take on more responsibilities at my office job. So I asked around and really did some self-reflection.
If I were to continue on this dog sitting path, I would need to invest some money into it, so it was a big decision. I started to ask around and found out that you can make a pretty good living as a dog walker and pet sitter. I would ask so many people questions on how they made their pet sitting business a success. In return that would offer resources for me to look into this gig even more. For months, I listened to podcasts and attended motivating seminars.
I decided to take the pet sitting gig on full-time in March 2018 by quitting my job as an HR Assistant. Since I had more time on my hands, I was (and was years before that) trying to figure myself out and what I truly wanted. Again I had an idea of what needed to be done, but I didn't know how to do anything about it.
After I graduated high school, I left a lot of my high school friends behind. I was living in a different house than the one I grew up in, and next thing I knew I was leaving for California. My major changed a couple times in college, and honestly (and still to this day) I don't really care what job or major was as long as it allows me to travel.
THEN ONE DAY…
In 2018 I read The Badass Life: 30 Amazing Days to a Lifetime of Great Habits – Body, Mind, and Spiritby Christmas Abbott. This book changed my perspective of my life!
I learned about affirmations, looking at things with a different perspective, the benefits of caring for yourself, journaling, appreciating the failures, getting rid of the negative thoughts, and stopping with the excuses and just going for it! This book got me on the path of my personal development! Next thing I knew, I was hungry for more!
Related: 78 Affirmations to Boost Your Confidence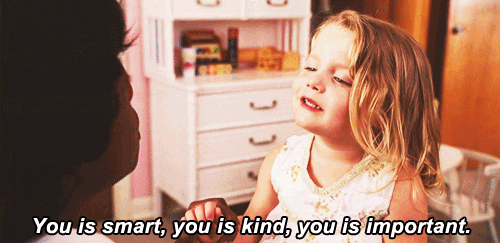 What I Do Now For 'Self-Care'
After discovering the Badass Life, I could not stop talking about this book and how it impacted me!
I began to read more, listen to more self-help and inspiring podcasts (which also helped me with my business), I reduced the amount of TV I watched, and I started to challenge myself more by setting daily, weekly, and monthly goals. Each year I always made annual goals, but I never made the time to set a plan to how I will actually achieve those goals!
Related: New Year's Resolutions? Forget About Them!
I started to care more about my skin, my hair, what's going in my body, how much sleep I'm getting, feeling more confident about my self, etc.. All of these things began to matter, and they made me feel better!
And it was because of The Badass Life book. She broke it down to where the whole personal development concept seemed easy and reachable. Which honestly that's how our goals are too, easy and reachable. I just needed some help and perspective.
PLUS, my self-care routine does not take that long or any extra time. Instead of the hour of TV I would watch in the morning, I now use that time to write in my journal and/or do a face mask. Instead of staying up till 11pm or midnight, I try to go to bed no later than 10:00/10:30pm.
It's just slight changes that will make a HUGE difference.
Things that I like to do for my personal development time are…
Reading
Working out
Walking my dog
Applying a Face Mask
Applying a deep hair treatment
Washing my face
Writing in my journal
Cooking meals at home
Making the bed
Sitting outside on my patio and appreciating my surroundings
Counting my blessings + taking note of the things I DO have
Spending quality time with Alex
Getting 7-8 hours of sleep at night
Related: My Self-Care Routine
Have a Routine
I've noticed how important it is to have a routine, because it keeps you on track! And is a great reminder of what needs to be done. It helps establish habits.
I have a little bullet journal that I write my tasks down in, and at the end of the day I check them off. Overtime, I get to see what has developed into a habit, and what needs more attention. Plus it's great to see the things I am getting accomplished, one day at a time!
Again, I am not perfect. I still don't wash my face as much as I should. I may not always want to eat healthy each day, and I may not always want to write in my to my journal.
BUT I DO MY BEST + I HAD TO START SOMEWHERE!
No more excuses. I wanted to learn and know how to take better care of myself. And I simply did so by starting with reading a book and listening to podcasts. I feel more confident about myself, I decided to take a jump and announce this blog and allow the world to see it, and I feel like I have a better grasp on what needs to be done and how to accomplish my goals!
This is my self-care journey, and it's only going to get better form here!
XOXO
March 27, 2019
Get Your Copy of The Badass Life Here!
---
What got you into Self-Care? Share your Story with me! Comment Below