Author: Michelle Obama
Rating: 5 out of 5
Pages: 426
Becoming by Michelle Obama was hands down the best book I've ever read. The writing, the anecdotes, and the lessons Michelle shared were inspiring. I connected with it through so many parts of her story regarding being a woman and a black woman.
There may be a lot of hype around this book, but the reviews are real. This is just that great of a book, and I'm going to tell you why!
"And her I am, in this new place, with a lot I want to say." – Michelle Obama, Preface.
Disclaimer: This blog may include affiliate links, and any purchases made through such links may result in a commission or credit to Curly 'N Loud at no extra cost to you. All thoughts, opinions, experience, and advice is my own.
Becoming By Michelle Obama
*All quotes mentioned in this post is from Michelle Obama's book, Becoming.*
This book is divided into three sections.
Becoming Me
Becoming Us
Becoming More
Each section goes over different time periods in Michelle's life, along with lessons she learned in each. In the book, she brings up a few things that she mentions all throughout. For example, 'Am I good enough?', the value of your story, her grandfather Southside, her dolls, her viewpoint and appreciation of family, her father, etc..
Who we have in our lives, and the things we go through in life all have an impact of who we are today. With Michelle's story you get to see what and how much impacted her life. Michelle was able to help motivate kids to eat healthier, help and motivate young women to get an education, and so much more!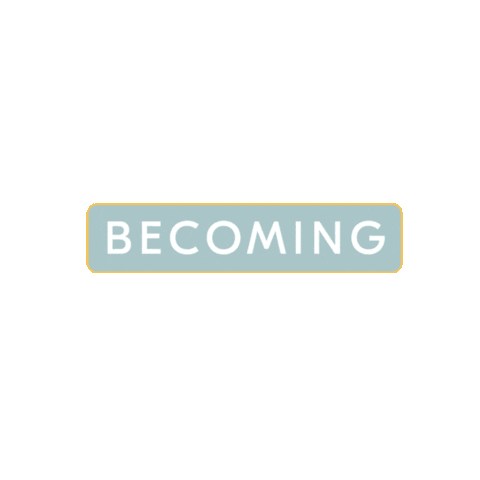 Becoming Me
In the section of Becoming Me, Michelle shares about her childhood, her family, her neighborhood, her education, her friends, her experience getting into Princeton, graduating college and on track to becoming a partner of a law firm, and then meeting Barak.
Throughout this section, the biggest take away that I got was about her family, her education, her drive + passion to come out on top, and her understanding of self-worth. Michelle was not the Michelle we know today, she was quiet around others, and didn't quite know who she was yet.
Ever since she was a little girl, her family would teach her and her brother, Craig, how to make their own decisions. When ever Michelle or Craig had a question and would ask 'why' for the millionth time, their parents would answer.
She would also visit her grandfather, Southside, home as often as she could. That was the home that her family would get together and have big meals and share many memories. Southside would teach Michelle about music and how it inspiring it could be, something that Michelle would bring up again while she lived in the White House. "His love for music was infectious…To me, Southside was as big as heaven. And heaven, as I envisioned it, had to be a place full of jazz."
Michelle was full of curiosity, which made education that much easier for her. She would strive and study hard to be at the top of the class. Even in kindergarten, when her teacher would hold up flash cards with the name of colors written on them, Michelle was determined to get every single one of them right. Which she did until the word W-H-I-T-E showed up on one of the cards. She hesitated and did not give the answer in time. That evening, she rushed home and studied away until she knew each word of the colors with her eyes closed. The next day, she begged her teacher to give her another shot!
For her college education, her brother went to Princeton, and even though she toured many other schools, Princeton was where she wanted to go too. She went to the high school counselor for guidance. Do you know what that counselor told her? "I'm not sure that you're Princeton material."
Back in elementary school, her neighborhood started to take a turn. People were moving out of the area to the suburbs or other cities. Neighbors were financially unstable, and other neighbors were concerned for what the neighborhood is turning into. A writer for the Chicago Defender, that is very popular within the African American community, wrote an "opinion piece that claimed Bryn Mawr had gone, in the span of a few years, from being one of the city's best public schools to a 'run-down slum' governed by a 'ghetto mentality'." The principal of Michelle's elementary school responded saying how much of a lie that statement was, and was worried that triggered the neighborhood to be in even more worry and fear than they may have.
"Failure is a feeling long before it becomes an actual result. It's vulnerability that breeds with self-doubt and then is escalated often by fear."
When Michelle was sitting in the high school counselor's office after being told that she's not Princeton material. Michelle believed that the counselor was doing just that, planting this idea of failure long before Michelle even tried to succeed. "She was telling me to lower my sights, which was the absolute reverse of every last thing my parents had ever told me."
"My only thought, in the moment, was I'll show you." Michelle studied hard, asked one of her professors to write a recommendation, and did everything she could.
"Ultimately, I suppose that I did show that college counselor, because six or seven months later, a letter arrived in our mailbox on Euclid Avenue, offering me admission to Princeton…I never did stop in on the college counselor to tell her she'd been wrong…It would have done nothing for either of us. And in the end, I hadn't needed to show her anything. I was only showing myself."
Once she got to Princeton, she learned many new lessons from friends like Suzanne and Czerny, baby sat her teachers kids, learning that she was enough, and was able to spend some time with her brother again since they were now attending the same school. After graduation, she got accepted to law school, and then received a job at Sidley & Austin in Downtown Chicago. At the firm she mentored a summer associate, Barak Obama.
Becoming Us
"As soon as I allowed myself to feel anything for Barak, the feelings came rushing – a toppling blast of lust, gratitude, fulfillment, wonder."
The section of Becoming Us is about Barak + Michelle! It goes over their growing love for each other, recognizing each other differences and knowing how to work around them, raising children, and Barak running for a new election every few years.
This section also shares a lot about Barak's personality. How smart and calm of a man he was, and the more stressful the situation the calmer he was! In every home that they've lived in, Barak has needed his 'hole' to really think and get things done. A place where papers and books were all over the desk and floor.
Barak would also help Michelle out by giving her that 'push' when she needed it. She loved her job as a lawyer, but felt like she could be doing more for the community. That she had a bigger purpose. Barak helped pushed her to take a risk and try a new job, even though it would include a pay cut. But this work made Michelle happy, and gained so much experience to help her become the woman she is today.
I don't want to ruin this section for you because it's juicy, shocking, and has you at the edge of your seat. Barak and Michelle go through so many changes between just being a married couple, to trying to have a child, then having two children, Barak running for Illinois Senate, U.S. Congress, U.S. Senate, and then the President of the United States. Michelle shares the hardships of having a husband that's involved with politics, and how she was never a fan of it.
It was a hard decision for Michelle to agree to Barak to run for President of the United States. But once she did, she said he was blur. Coming and going, flying all over the place for meetings, interviews, speeches, etc.. Along the way though, Michelle met many great people who soon became very close friends that she keeps around throughout their years in the White House. Many of whom helped her realize certain matters that she would love to put into action if she became the First Lady.
My favorite person was their families chef, Sam Kass. Since things were getting very hectic with all the campaigning, Michelle's kids diets were not at their best. The times were too busy to go to the store, prep and have dinner ready to eat. There wasn't any time. So they hired Sam Kass who helped Michelle and the kids understand a proper diet. He would show them how to cook and always knew when certain foods were ripe enough to eat.
Kass and Michelle were up one time night "batting around ideas about how, if Barak ever managed to win the presidency, I might use my role as First Lady to try to address some of these issues [regarding childhood obesity]…What if we grew vegetables at the White House and helped advocate for fresh food" What if this and what if that. At the time, it was just a dream. Barak was down 30 points, "he's never gonna win" Michelle said.
Well of course we already know what happens!
Becoming More
"Confidence, I'd learned, sometimes needs to be called from within. I've repeated the same words to myself many times now, through many climbs. Am I good enough? Yes, I am."
There was no handbook for the First Lady, Michelle had to figure it all out. She didn't just want to be the woman that would sit on the sidelines and watch her husband succeed. That wasn't who she was, and it wasn't going to start when she became FLOTUS.
Throughout this section, Michelle shares her stories about being the First Lady, what she does with the power that she has, her experiences with Queen Elizabeth, Lin-Manuel Miranda, her travels to different countries, grand balls + fancy dinners, their adjustment to the Secret Service, having to deal with the rumors regarding her husband, and maintaining her kids lifestyles to remain as calm and 'normal' as possible.
Michelle and Barak were able to achieve a lot during his two terms of presidency. She was able to go to different countries and help women and children value and appreciate education. Barak and her were able to raise billions of dollars to help girls get the schooling they deserve.
Jill Biden and Michelle work for Joining Forces, helped persuade many corporations and businesses to help veterans get jobs after their return from war. The result was 1.5 million veterans and their spouses were able to get jobs.
Michelle and Sam Kass were able to grow that vegetable garden, promote healthy eating and a more active lifestyle through Let's Move! Active Schools program. A report from the Centers for Disease Control even reported how obesity rates were decreasing and were leveling off.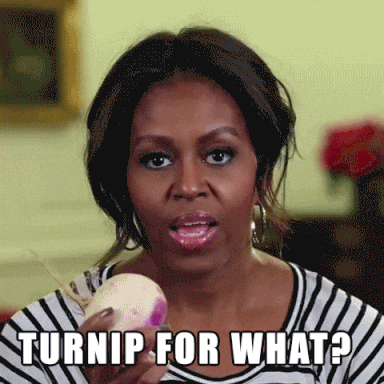 "For me, becoming isn't about arriving somewhere or achieving a certain aim. I see it instead as forward motion, a means of evolving, a way to reach continuously toward a better self."
Becoming for me helped me realize that we are all enough. That we have to keep trying and not letting the stereotypes of being a particular race or gender stop us. Becoming made me appreciate the value and the power of our own stories.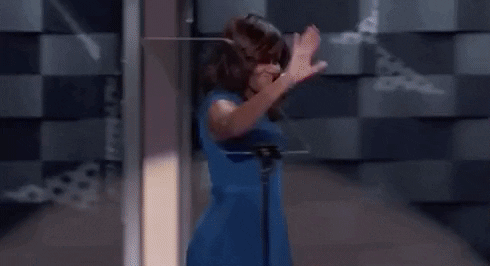 There are so many quotes I would love to share and discuss with you. BUT FIRST, you need to read this book. This is a book where once you finish, you are just going to want to pick it up again and start it over.
Get Your Very Own Copy Here!
---
Have you read Becoming?
What were your favorite quotes or sections of the book?
Share with me in the comments below!