Did you know that if show your clients/customers appreciation, it will help out your business and help it grow? Well how can you show appreciation to your customers? Here are 9 ways show your customers appreciation that'll help out your business in the long run!
We are going to discuss ( 1 ) why your need to show appreciation to your customers and the benefits of doing so, and ( 2 ) how to show customer appreciation in 9 easy and affordable ways.
Why Show Customer Appreciation?
Running a business takes a lot of work! The time, the money, brainstorming of new ways to grow your business, marketing, managing a team, handling the accounting, and the list can go on! And now, we are going to add another thing to do! Showing appreciation to your CURRENT clientele.
Remember all that hard effort you did to get that (used to be New) client? Well that effort shouldn't stop there! By showing how thankful you are for them using your services, or buying your product, it can benefit in numerous of ways.
By showing your clients/customers appreciation, it'll benefit you in four really big ways by…
Creating Repeat Customers — leading to long-run revenue and a very loyal and happy customer
Increase in business through referrals — remember those happy-loyal-repeat customers? Well they loved your service/product that they told their friends and family about you. Positive word-of-mouth is the most effective way to market yourself, and grow your business
Better Reviews = Leg Up in the Market — if your clients love what you do, then they'll most likely leave a great review about your product/service and how they highly recommend it! By having those reviews, and the more you get, will be for your advantage against competition
Having a Better Understanding — mistakes happen. It's inevitable. A thing that makes getting through the mistake easier, is by having customers who understand and are a little more lenient on the mistake, since hopefully you've been kind and thankful for their loyalty
Over 60% of customers/clients go with another company due to a lack of appreciation. Customers love to feel valued + wanted! So don't let this be your company! Don't be the one that does all this work and kiss ass to get this client/customer, and then the second you have them, you forget about them! You have to treat your customers with respect and appreciation! Without them, your business would not be around.
How to Show Customer Appreciation
Here are 9 ways to show customer appreciation in affordable and thoughtful ways.
Write hand written Thank You notes
Remember your clients birthdays, send them a HBD card and/or treat
Send out holiday cards
Make them home baked treats
Offer a discount off a service/product
Create a referral program, and once they refer you they can get a special reward (discount or free session)
Create an event / fundraiser and get your clients involved
Communication is key! Send them an email/newsletter, shoot them a text, anything. Just stay in contact with them because they want to know that you care
After a consultation, send them a text or give them a call thanking them for their time for you to come by and meet them
It's the little things that matter! This is all it takes to help your customers/clients keep coming back!
You got this, and now go make those customers happy!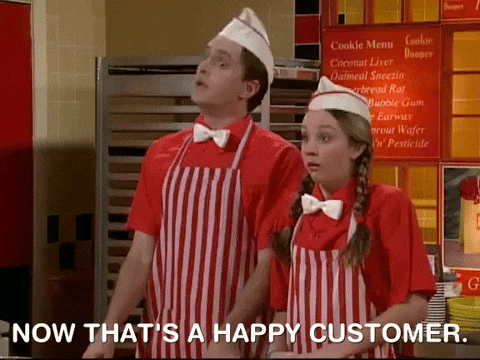 ---
What do you do for your customers/clients to show your appreciation?
Share with me in the comments below!