Essential guide to the 9 Important Things to Track For Your Business.
You have started your very own business, congrats! But you're not quite done. You need to get your software / systems set up to help you be successful + efficient! Here are 9 Important Things to be Tracking For Your Business.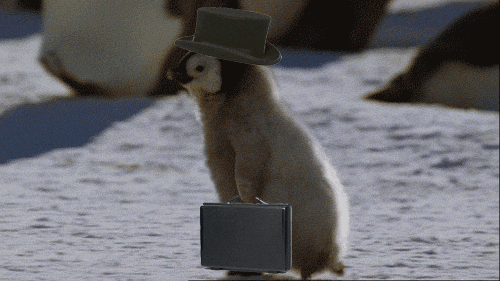 9 Important Things to Track For Your Business
Related: 5 Free Resources for Your Small Business
1. Your Revenue
How much money is your company bringing in?
2. Your Expenses
How much money is your company spending?
On your expense spreadsheet, you can divide your expenses into categories, which will help make things easier for you when it's time for tax season.
You can list your expenses into a spreadsheet with an overall expense, which lists each of your expenses and gives you a total amount of how much you've spent throughout the year. And you can also list your expenses into each month to help you track and see if there are months your business costs more.
Here are some category ideas to keep track of on your expenses spreadsheet:
Gas + Car Maintenance

For my job I have to drive from client to client, adding 1,000+ miles onto my car. So I make sure to factor in it's expenses.
Marketing

Make sure to know where your money is going! Every cent spent on marketing, make sure to have it tracked.
Electric, Utilities, and WiFi
Credit and Debit Card Fees

Yup, that's right! Every time some swipes that pretty piece of plastic, you have to pay for it.
Fees Paid to Other Sources/Sites Who Help You Market

Examples…

Rover takes 15%-20% for using their services.
Upwork takes 20% for using their services.
Thumbtack charges you an amount, depending on your services/industry, for using their services.

Therefore, make sure to be tracking the amount these sites are taking. You may later find out that what their taking isn't worth it.
Business Memberships / Subscriptions
Staff

How much are your expenses going towards your employees? Make sure to track their bonus', raises, etc..
3. Tips
Make tips?
Track them for yourself. If you add it to your revenue, you may be taxed on it. Check your state's laws.
4. Profit
This is different from your revenue!
Revenue – Expenses = $$$ Profit
5. Miles Driven
Again, if you use your car frequently for work, make sure to track the miles you drive. By tracking these miles, you can use them as a deductible.
Research your states laws on how much you get for each mile, because in each state it's different. In California it's 54.5 cents per mile as of 2018.
6. Information Regarding Your Clients
KNOW YOUR AUDIENCE!
Make sure to track the following:
# of Repeat/Returning Clients
Where Your Clients Are Finding You

By tracking this, it'll help you decide which marketing outlet to throw your money to get the best return on investment (ROI).
Service Areas

Which cities / areas are most of your clients coming from? Track this to have a better idea where your audience is, and to improve your marketing.
Method of Payment (optional)

I track this because I like to see what forms of payment my clients use the most. Helps me see if some outlets are worth the extra expense (credit card fees).
Rates you charge clients (optional)

I have a grandfather clause where I charge my clients whom been with me since the beginning a certain rate.
Newer clients are charged a different rate from those grandfathered in.
To help keep track of which client pays what (because as you grow it'll start to blur) I recommend having a spreadsheet / system / software to keep track of which client pays what.
Client Referrals

Make note of which client refers you to others who book your services. It's always a great idea to reward the client with an incentive for bringing you more business.
This is also something else you may need to track in your expenses to see see how much money you are 'giving away'. For my company we give free walks for donating to a local rescue or for referring us. Since I still have staff to pay for doing the job, I track how much money I was 'giving away' as a thank you.
Related: How to Show Customer Appreciation?
7. # of Consultations
How many consultations do you conduct each week? Each month?
How many of the consultations are successful and choose to book with you?
8. Which services/products are the most popular
If service A and B are your top sellers, and C is not doing so hot, then this allows you to re-evaluate your services/products to see if C is worth offering, or if you need to invest more into it.
9. Your Business Goals
Honestly, this one is probably the most important of them all.
Set your goals! You need to have a business plan, a path, to get you to your next step towards success!
If you want to save money, you can track all these things yourself in a Google spreadsheet.
You can also look into software, QuickBooks, or other services to automatically categorize your expenses, clients, etc..
---
What are some things you've been tracking for your business?
Share with me in the comments below!



Find ths useful? Please share to help others!
>> Share This Post <<