How to be a dog mom, how to be a dog dad, how to be a dog parent, how to be the best dog mom, how to be a better dog owner, how to treat your dog.
6 ways to be the best owner to your dog + win that dog mom award of the year!
What would life be without these fantastic, loving, obnoxiously adorable dogs?! The world would fall apart without their love and cuteness, and those adorable and hilarious dog videos!
Our pets always have our backs, and are there to greet us at the door each time we come home. Even when we may not be in the mood, they sit there patiently waiting for their turn for affection!
So now it's our turn to make sure we are doing as much as we can for them in return! Here are 6 way be the best dog parent you know!
Disclaimer: This blog may include affiliate links, and any purchases made through such links may result in a commission or credit to Curly 'N Loud at no extra cost to you. All thoughts, opinions, experience, and advice is my own.
6 Ways to Be The Best Dog Owner
1. Bonding Time
This one is the easiest! It's free and you don't need to go anywhere! If you're reading this on the couch or in bed, more than likely your dog is already sitting right next to you!
Remember they LOVE you! You are their whole world. Because they are such perfect creatures, they will appreciate every second they can have with you.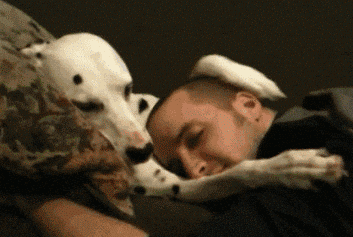 For bonding time it needs to be QUALITY TIME. Give them 5-15 minutes of your time a few times a day. Don't just give them a head scratch and call it good. Rub their belly, talk to them, grab their favorite toy and play with them, or teach them a new trick!
Dogs are unbelievably smart! It's amazing to teach them a new trick and to see them think on what action needs to be taken! Don't waste that potential. All it takes is some quality bonding time. Not only will you be the best owner to your dog, but your dog will be very well behaved because you are taking the time to care for him/her.
2. Dog Adventures
Take your dog on an adventure!
Now, let's keep in mind real quick that dogs just want to spend time with you. This adventure could be to Home Depot or a simple car ride with the windows down. They don't care where you two go together, as long as they are with you!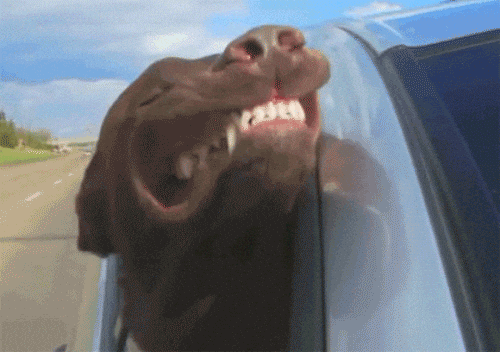 Taking your dog on an adventure can be free too!
You can take them out on a walk around your neighborhood, or take them to a dog park or a dog beach.
To be the ULTIMATE dog mom, schedule dog play-dates with other dog moms or dads!
Where do you like to take your dog? Share with me in the comments below! I would love to see what others do!
3. Exercise
Just like humans, dogs need exercise!
Here are a few activities to try with your dog…
Going for walk
Going for a run
Hiking
Visiting an off-leash dog beach
Taking a swim with your dog
Buying a kiddie pool, filling it up, and getting your dog to play in it
Dog Parks
If you are not an athletic person or does not like to be outside with all the bugs + dirt, I do recommend you to take your dog to an indoor doggy daycare for them to run around.
There is a place in Kansas City called the Bar K Dog Bar where you can give your dog to the staff who will watch over them, and make sure they are behaving with other dogs. All while you can be inside (or outside) having a drink or enjoying a delicious Kansas City Burger. It is the BEST and most fascinating place.
4. Take Your Dog On a Date
Yes that's right! Take your dog out on a date. Now this one may not be as free as others, but it's SUPER fun!
Bear and I like to go to Starbucks to get myself a coffee, and him a puppuccino! Puppuccino's are a special free treat for your dog, but do try not to give this to your dog all the time because sugar is harmful to them!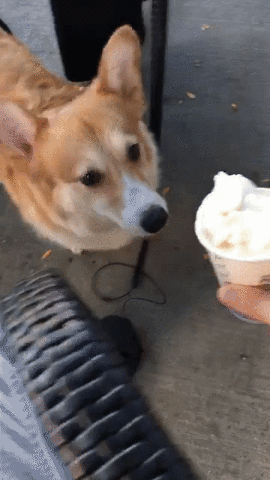 Another thing you can do with your dog is find a local restaurant that offers food for you + your pet! What a better date than that, LOL! All you need to do is Google dog-friendly restaurants that offer food to dogs.
Of course living in Southern California there is a huge list of them. In Kansas City, that Bar K that I mentioned earlier also serves meals for your dog.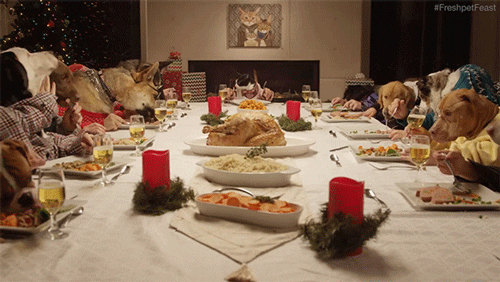 Taking your dog on a date?
Send pictures to kylie@curlynloud.com OR send a DM to me on Instagram and I'll feature your pets!

5. Train Your Dog
Dogs are crazy are smart, that does depend on the breed a bit, but most of them are very clever!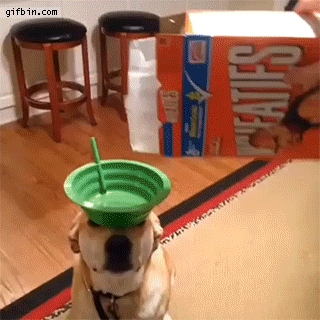 Now being the best dog parent there is, of course you won't let them waste that potential will you!?
You can train them for free by Googling or YouTubing ways to train + practice with your dog. Or for a more efficient route, hire a dog trainer. There are numerous of dog training methods, make sure to ask questions to make sure those methods work for you.
Related: Interview with Professional Dog Trainer Chloe Anchondo: What You Need to Know When It Comes to Training Your Dog, and What Questions to Ask a Dog Trainer (COMING SOON!)
6. Research Dog Food/Treats
At the grocery store there are so many options to what to get your dog. There are some with vegetables, chicken, fish, or even lamb! And then there are those bacon strips and hot dog looking dog treats!
YUMMMMMM!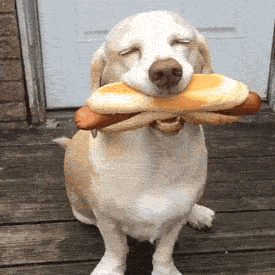 WRONG!
DO YOUR RESEARCH DOG MOM! YOU TOO DOG DAD!
If you check out those ingredients and do some research, you'll find that those orange and green pieces of dog food are not carrot or peas at all. It's food dye! Those BRIGHT red bacon strip treats, that's food dye too. (Plus, when have you ever found a piece of bacon that red??)
Do your own research, but a lot of those things are cancerous to your dog!
Try to buy dog food without any food dyes, wheat, soy, grains, or corn. Of course, consult with your dogs vet first and do your own research.
Plus be careful with human food as well. Things like chocolate, avocados, grapes, and a few other things are very toxic to your dog.
With these 6 tips, you are well on your way to winning the best dog owner of the year! Now go and cuddle with your dog and spend some QUALITY bonding time!
It'll make you and your dog feel so happy + loved!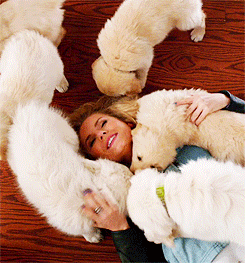 Featured image is taken from Daria Shevtsova from Pexels
---
What are activities you do with your dog?
Share with me in the comments below!!
>> Share This Post <<