Your guide to save money on vacation in 7 extremely easy ways!
You know that moment when you're on vacation and you tell yourself, "Screw it, I'm on vacation! I'm buying this, my treat."
I'm pretty sure we all have been there! Moments like that on vacation is what blows out vacation budget! Then we come back home wondering where all the money went, and focusing on paying it off.
It is the time to put an end to those impulsive vacation habits and start being smart with out vacation money! Here are 7 extremely easy ways to save money on vacation!
Disclaimer: This blog may include affiliate links, and any purchases made through such links may result in a commission or credit to Curly 'N Loud at no extra cost to you. All thoughts, opinions, experience, and advice is my own.
7 Extremely Easy Ways to Save Money On Vacation
1. Set a Budget
Before we go any farther, you need to set a budget on how much you intend to spend, a minimum amount and an absolute maximum amount. Do not go over that maximum!
If you need some guidance on how to set a budget, here are some helpful resources to get you started…
5 Simple Steps to Create a Successful Budget | https://www.payoff.com/life/money/5-simple-steps-to-create-a-successful-budget/
What is the 50/20/30 budget rule? | https://www.investopedia.com/ask/answers/022916/what-502030-budget-rule.asp
How to set up a budget: A guide for beginners + free budget printable| https://www.house143finance.com/beginners-guide-budget/
One of my ABSOLUTE favorite reads about getting your financial life together (#GYFLT) is Broke Millennial by Erin Lowry! She also just released her second book this past month (April 2019). It is a FANTASTIC because she explains finance in such an easy way. She is like the middle man between the professionals and us. Erin breaks down the financial lingo in ways to help you understand and #GYFLT. In the book, it discusses how to save money, save for retirement, set a budget, describes the importance of compound interest, why you should be investing, having an emergency fund, etc.. She describes it all very clearly!
Get your copy here!
2. Plan BEFORE Your Vacation
For some reason, when it's time to go on vacation things get busy! Next thing you know you need to be heading out the door and you're not even packed yet!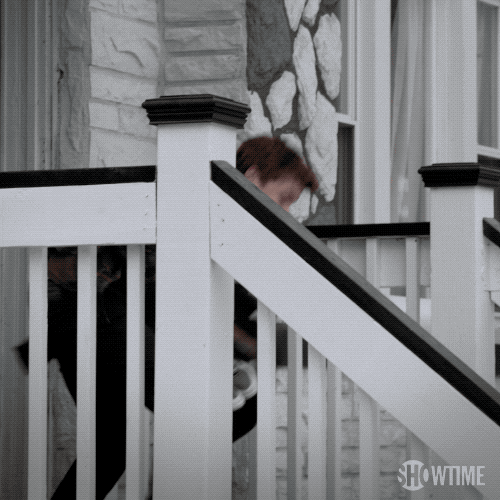 This is why BEFORE your trip you need to plan!!
Make sure you know where you are going, what time things are open, what to pack and wear, etc.. By making a plan and preparing beforehand, you will be able to see and know where the vacation budget will be spent. Plus by having a plan and knowing your budget, it'll help you stop that impulse to just buy whatever you want.
3. Limit the Gifts
"My mother would love this, and so would my aunt and grandma! Oh and Susie next door, she would love this too."
NO.
You are on vacation for you! Don't spend YOUR vacation money on others.
Most of the time those gifts are not even what the gift receiver wants or even asked for, and they end up not even using them.
I do admit, each time I go to Houston (1-2 times a year), I go to the Footlocker in the Galleria and purchase my brother the newest edition of the Nike or Jordan shirt. BUT THAT'S IT! I don't buy anyone else gifts because I know they won't use it. My brother loves those shirts and wears them all the time.
So it's okay to buy gifts, just put a limit to it! Make sure that person actually wants it and will use it. If you are persistent on wanting to buy gifts for others, then make sure to include it into your vacation budget.
4. Limit the Shopping
Same with shopping! It's fine to go shopping and enjoy yourself, especially if shopping is something your truly love to do! Just make sure to include it in your vacation budget.
Two things that I like to keep in mind and ask myself when I go shopping at a strip or outlet mall is,
If I was not on vacation right now, would I be buying this?
Does this store have a location back in my hometown?
With the first question, it is something you should be asking yourself. Because we have all thought it! "Screw it, I'm on vacation!" NO! If you are not going to buy it when you are at home, why would buy it if you are on vacation? Why use that money that you can be using to spend on activities/experiences on clothes or shoes (which you can get at home!)?
With the second question, for example, Target. Target has various locations across the U.S.. Why would you spend your shopping money at Target just because you are on vacation?
With outlet malls I understand. They are affordable + contain lots of stores that many cities may not have. But just have self-control and be mindful if this is what you really want to spend your money on!
My highest recommendation would be to buy experiences, not things.
5. Make Your Own Food
If you are driving or taking a road trip, you have no excuse! There is plenty of room to pack a cooler and/or a bags of food + snacks! Pack your Keurig or Vitamix even, we do!
Related: The Essential Guide to Your Next Road Trip
Now if you are flying, you still can take dry food with you onto the plane. This does not include jelly or peanut butter. It includes more like a pre-made sandwich, crackers, almonds, granola bars, etc.. By doing this, it'll help you to not spend money on airport food.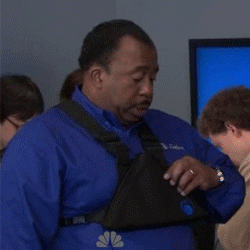 If you did fly to your destination and you are staying in an AirBnB, most of the time they have kitchens! It'll be cheaper for you to go to the store and buy groceries then it is to go out and eat for each meal.
When it comes to staying in a hotel, if you are able to pack any food at all in your carry-on or checked bag, it will help tremendously! Do what you can. Even try to find a hotel with a free breakfast.
With this AirBnB code, get anywhere from $15 to $50 off your first stay!
Purchasing food on vacation is the #1 way to blow through your vacation budget! Think about it. Say it's you and your partner and you typically eat three meals a day. For each meal for the both of you, it can range from $20-$50. On the low end, if you're lucky, you can be spending $60/day on meals. On the high end, you could be spending up to $150/day. This is not including snacks nor coffee or other drinks!
So save money and make your own food!
6. Split the Bill
To help save money, split the bill with the group! If it's you and a friend or you and your partner, try to pay for your own meal. Or switch off paying for things. So if the other person paid for breakfast yesterday, you should pay for breakfast today.
7. Read the Fine Print + Learn to Say No
When you check out Groupon Getaways, they offer SWEET deals for vacations. 8-day 7-night trips to China to visit the Great Wall and a guided tour for $499!
It's a legit deal, BUT if you read the fine print there are extra fees. Since I wanted to go on this particular trip as solo traveler, one fee that caught me off guard was if you were traveling by yourself it would cost an additional $250 and up!
When we bought our reservation for our resort in Cancun off Groupon, there were additional fees in the fine print as well!
Lesson is, read the small details and learn to say no. Do not go into debt over this vacation. SAVE YOUR MONEY. If you want to go, great! But do it when you have money for it by simply saving.
If you are dreaming of living that life of being a traveler, you will have to say to no to certain trips, to beggars (especially in New York! They'll trap you in the subway cart and make you feel awkward if you don't give them money!), to certain material items that may want to buy, etc.. Have self control, and be in control of your money.
Just be careful in what your buying and make sure it's what you truly want. Try to avoid knick knacks that you more than likely will not care about in the future.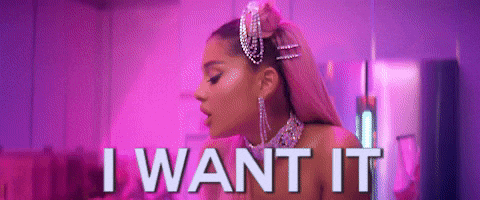 So in conclusion, do not listen to Ariana and impulsively buy things just because you see it and you want it!
Stick to your budget. Do not burn a hole in your wallet, unless you are Ariana with a net worth value of hundreds of thousands of dollars where you can do that… I do not recommend taking her advice. If you see it, and you like, THINK + consider your options before buying it!
---
What are some ways you like to save money while you are on vacation?
Share with me in the comments below!
>> Share This Post <<
Featured Image Taken By Artem Beliaikin from Pexels