Is it just me or is each month getting faster and faster! This weekend it's going to be JUNE!!!
I absolutely love May! It's usually a busy time of the year for everyone with the weddings, the graduations, finals, etc.! I remember a few years ago in high school, Memorial Day weekend was always spent in Wichita, KS for Kansas State Track & Field!
But here we are again and I wanted to share with you my May obsessions! >>> AND don't forget to share how your month went and what you were obsessed with this month in the comment section below! <<<
Disclaimer: This blog may include affiliate links, and any purchases made through such links may result in a commission or credit to Curly 'N Loud at no extra cost to you. All thoughts, opinions, experience, and advice is my own.
1. Date Nights
Recently Alex and I have been trying to 'date' more. We've been together for 5 years, and have lived together for a little over 2 1/2 years. So things tend to get a bit comfortable and like a routine.
Related: 5 Things They Don't Tell You When Moving In With Your Significant Other
To continue to spice things up we have been trying to go on a date at least once a week or once every other week. This month the Kansas City Royals came into town and played against Anaheim Angels at the Angels Stadium!
I made us dinner at home to avoid spending money at the stadium, and then we headed off to the 7:07PM game! Unfortunately it was not a good game. The Royals were just giving the other team points. I was very upset with my hometown team! But with that horrible game put to the side, Alex and I enjoyed ourselves! We got to get out of the house and spend some quality time with one another.
Another date night that we had this month was down in Anaheim again, but this time we toured a local brewery and then headed off to the Anaheim Packing House District!
Alex and I have toured wineries and coffee roasteries, but never a brewery! We found a Groupon to tour the Towne Park Brewery and it was a one-on-one tour. It was a very easy tour and very informative! They told us about the yeast and how it eats away the sugar, how they test the beer, how long the process is, and even showed their labeling and packing area of the brewery! We got to try two flights of their beer (which were DELICIOUS), and they even offered us more free samples on the house.
After the brewery, we headed over to the Packing House District to grab some food and listen to live music! I went there in 2018 when my mom visited me from KC, and we loved it! So I was very excited to finally take Alex to this place. It was such a great evening out!
2. John Green
This month I've been reading two of John Green's books, Abundance of Katherine's and his newest release Turtles All The Way Down. John Green is the author of the movies Fault in Our Stars and Paper Towns.
Abundance of Katherine's and Turtles All The Way Down were easy reads. However I did not like Abundance of Katherine's, it is definitely not my favorite book of his!
However with Turtles All The Way Down I absolutely loved it! I finished the book within a week and half and can not stop talking about it. It was an easy, intense, and relatable read. It is about a girl who suffers from anxiety, and meanwhile is trying to find out where her childhood friend, Davis', father has gone. Highly recommend!
3. Netflix Shows
I've been obsessed with two shows off Netflix this month, The Vampire Diaries and the Greatest British Baking Show!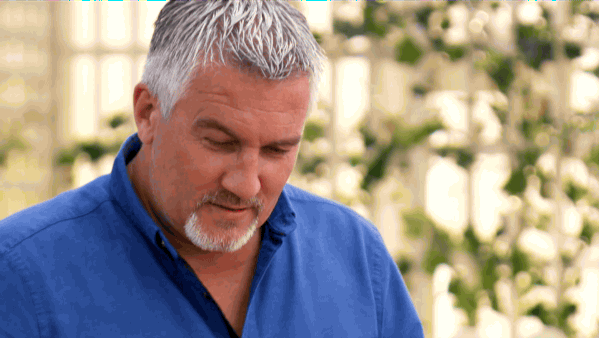 During the week after I am done walking dogs, I will come home and make myself some lunch and turn on the Greatest British Baking Show. I absolutely love this show! It's a baking competition, but since it's taking place in England their demeanor and how they compete is different from the American competitions. It's a great show to come home and relax to, and it's so sweet to see everyone help each other and see what the bakers make each episode!
Now for my true addiction, Vampire Diaries! I can not watch just one episode of this show, and I must be very selective with when I watch Vampire Diaries, because I am OBSESSED with it!! When I watch the VD, I binge watch it by watching 4-6 episodes at least! I have a horrible tendency to stay up way past midnight watching this show.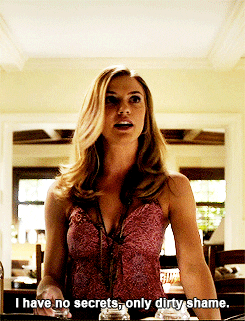 What I love about it is the characters, the story, this version of vampires, etc.. I am also obsessed with Twilight, and Vampire Diaries is like a more elaborate version of that. The first few episodes basically is Twilight.
What Netflix shows are you watching this month? Share with me in the comments below!
4. Pet Sitting + Dog Walking
This month has gone by SO fast! Part of that reason was because of my business, Fire Hydrant Pet Sitting Co., LLC.
I've been trying to hire another dog walker to join the Fire Hydrant team. We've been getting booked liked crazy so creating and managing the schedule has been out of control! Since we're growing it takes a lot longer to do the accounting, and making sure all the invoices have gone out and been paid.
There has just been so much to do, but honestly I am so thankful for my company, my team, and our clients! We were so lucky to be a part of the Paws 4 Pets Walk on the 18th, and were able to meet such kind pet owners and meet other companies in the industry!
Related: How I Quit My Job to Create My Own Business
5. #AbortionIsAWomansRight
I debated on sharing this obsession because I honestly do not want to get too political. However, this is something that I've been following a lot this month and I do feel like it's important to share.
I was raised to believe that abortion is wrong, but now that I'm older and live on my own I understand why women need to have an abortion. It is our choice and it's our bodies. Each one of us knows our own situation, and we each have our own stories and our own struggles. No one else can go through what you are going through. So if you need to get an abortion, that is your decision!
Recently, a few states have been trying to ban abortions. In the state of Alabama, even if you were raped you can not get the baby aborted. Many states were also trying to make preventive contraceptions illegal or just not even covered by insurance.
When I heard that the Heartbeat Bill was going on, it really upset me. The matter of the fact that government was getting in the business of women, and telling us what we should and should not do with our own bodies.
I am Pro-Choice. I do believe that you have the right to do whatever you think is best for your life, and I do trust that the doctors who handle abortions know what they are doing.
To stay up-to-date on these matters here are some twitter handles that will keep you posted:
---
What have you been obsessed with this month?
Share with me in the comments below!