Las Vegas, NV is as fun as people say it is! Since we are three hours away we decided to take a one day road trip out there to see if it was worth all the hype. We wanted to check it out before spending money on a hotel, activities, etc.. And it's fair to say that it was so much fun that we are already planning another trip out! Here is your 12 hour travel guide to Las Vegas, NV for the time of your life!
Related: The Essential Guide to Your Next Road Trip
Disclaimer: This blog may include affiliate links, and any purchases made through these links may result in a commission or credit to Curly 'N Loud at no extra cost to you. All thoughts, opinions, experiences, and advice is my own.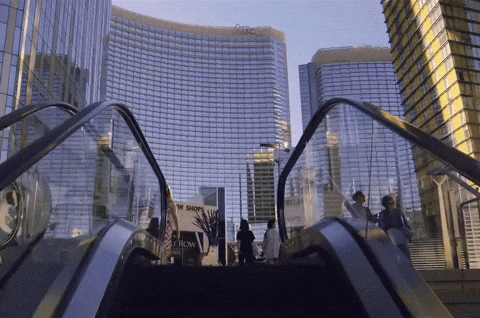 Things we will discuss:
Our experience
Things we got to do
What we wished we did
What there is to do
8 things you MUST know before going to Vegas
Our Las Vegas Experience
When we moved to Los Angeles, many of our friends and co-workers told us that they would drive out to Las Vegas all the time! A lot of our clients even would go weekly. What we didn't realize was how close it was!
Alex and I used to take day trips all the time when we lived in the midwest. So to find out that it was only a 3 hour road trip to Vegas, we were stoked! As we were preparing to leave, we of course were trying to do our best and think of ways to save money, and what food we can take on the trip as well.
Since we are on a budget, we decided to only go for a day and save money by not getting a hotel, limiting the shopping by making a list of things we wanted to buy beforehand (so once we arrived, we told ourselves 'no' if it wasn't on the list), or getting involved with the gambling!
Even though we did not stay long, Alex and I had a BLAST!! We are already planning on when we will go back and stay for a longer period of time! I am so excited to share with you all the great and interesting things to do on your first or next trip to Las Vegas. The endless amount of activities, shows, food, and shops will keep you busy and amazed, leaving you begging to come back to Vegas.
What We Did in Las Vegas
Once we arrived in Vegas, we parked at the Planet Hollywood Hotel & Casino on the strip, and got to walking!
Related: 7 Extremely Easy Ways to Save Money On Vacation
Related: 3 Easy and Delicious Road Trip Meals
Hotel & Casino Hop
Yes! Walk around each hotel & casino, up and down the strip, and admire them! Each hotel has its own style and bliss that it's fun to see and do. Our favorites were The Bellagio, The Cosmopolitan, and Caesars Palace!
We walked so much in each hotel that we didn't even get to go up-and-down the entire strip! We spent most of our time in the Bellagio and Caesars Palace.
Window Shop
Yes window shopping can be fun! Especially if you are in Vegas for such a short time! Plus there is so much to see in each hotel, that by window shopping you get to see a little bit of it all.
MilkBar
Regardless of the fact that we have one in LA, you must go to MilkBar whenever you come upon it!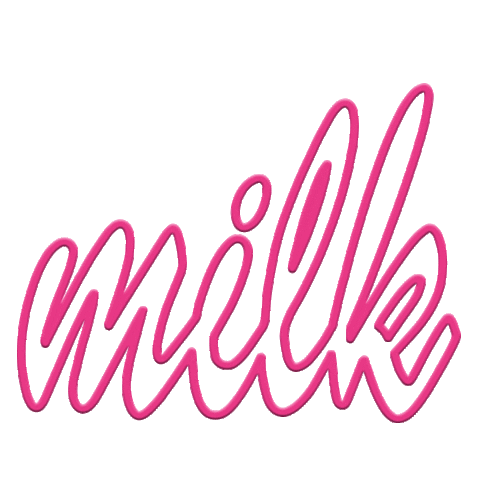 I highly recommend you order their pineapple sherbet (I know, it sounds weird but is absolutely delicious!) As well as their compost cookie, and their crack pie. Do not underestimate the crack pie, it's a must-have! I even got Alex hooked on it!
Their truffles and other cookie options are just as delicious!
What is your favorite thing to order at MilkBar? Share with me in the comments!!
Take Pictures with the Characters
Now I personally am not a big fan of this, but Alex wanted to do it!
As you walk up-and-down the strip, you will come upon many people in costumes waiting to get their picture taken with you. When we left the Bellagio, Spider-Man and the Hulk grabbed our attention!
Spider-Man was quite funny and Alex couldn't say no!
Now with the judgement aside, looking back at the pictures, I'm glad we did this! It was a fun experience and I highly recommend it! You know what they say, what happens in Vegas…
Gather Collectibles
When Alex and I travel, there is a list of things that we must at least try to do. (1) Go to the city zoo, (2) Find a local cupcakery, (3) Go to Starbucks and purchase a 'You are here' collection mug, and (4) Hunt down and purchase a magnet. Surprisingly a lot of places do not offer magnets, especially at museums!
ANYWAYS in Vegas, one of the first things we did was find a Starbucks (which there is one nearly at every entrance in each hotel) and buy a 'You are here' collection mug.
Another thing in most of the hotels are those touristy stores! Some of them were set up differently that we just had to go into each one, and ensure that we find the perfect magnet! Which we did in Planet Hollywood Hotel & Casino, adding another one to the collection!
Walburgers
Had a fan-girl moment when I saw that there was a Wahlburgers in Las Vegas to the left of the Paris Hotel & Casino and right of the Flamingo Casino & Hotel!
I knew the Wahlburg family had opened up a restaurant in Boston of course, but not Vegas. So obviously we had to try it! Once you get seated and given the menu, you'll see that there is a circle around one of the Wahlburg's brothers name that is next to their personal favorite burgers. Alex ordered Mark Wahlburg's favorite, which was a Thanksgiving kind of burger. I ordered Donnie Wahlburg's favorite, which had bacon and some jalapenos.
IT WAS DELICIOUS and a great price!
M&M Factory
Down the strip on the way to New York-New York Hotel & Casino and by the Hard Rock Cafe, there's the M&M Factory. It's very cool inside with all the colors, their chocolate wall, and all the goodies!
Bellagio Conservatory
The Bellagio was probably one of our favorites to walk around and view! Inside they have a free beautiful conservatory and garden.
The Park
A must-see is The Park between New York-New York and Park MGM. A MUST-SEE! Trust me.
What We Wished We Did in Vegas
We debated between here and Wahlburger's, and chose Wahlburgers. But it was still very cool to be able to see the famous HK. One day, we will be back Hell's Kitchen!
Try Out the Slot Machines
See the Bellagio Fountains
Welcome to Las Vegas Sign
By the end of the day my feet were done for, and we wanted to get home. So we didn't make it over to the sign since it was at the opposite end of the strip, but definitely intend to next time!
Daily at 11:30AM!
Watch one of the Las Vegas shows
Whiskey Experience at Nom Fass
Carnival Court at Harrah's
Stratosphere Tower Observation
More Things To Do in Las Vegas, NV
There is way more to do in Las Vegas, NV than just The Strip, shopping and gambling! Here are a list of activities to visit and try out:
Mirage Volcano
Fremont Street Experience
KISS Mini Golf
Hand of Faith at the golden Nugget
Downtown Container Park
Ethel M. Chocolate Factory
Cactus Garden
Fremont East Bar District
Adventuredome Amusement Park
Red Rock Canyon National Conservation Area
The Mob Museum
Siegfried & Roy's Secret Garden and Dolphin Habitat
Discovery: Children's Museum
Las Vegas Natural History Museum
The Arts District
Clark Country Wetland's Park
Zak Bagans' The Haunted Museum
Floyd Lamb Park
8 Things You MUST Know Before Going to Las Vegas
Have cash
Have comfy shoes (TRUST ME!)
The people who are begging to take your picture, they do cost! They only take cash, and are separate. So if you take take pictures with two people, you may have to pay them both. Ask beforehand!
At most hotels parking is free. If you are unsure, feel free to call and ask. We parked at Planet Hollywood Hotel & Casino for free, and were there all day on a Saturday.
It's okay to say no. Things are hustlin' and bustlin' in Vegas, and there are people everywhere going in every direction. You'll get people coming up to you asking you to purchase something. JUST SAY NO. I promise you that they will get over it, forget about you and move onto the next person. Don't be pressured into spending money you don't want to spend.
At Starbucks they don't do the loyalty rewards program points on the Strip.
Make sure to be listening + reviewing the stores refund policy before your purchase. I bought a shirt and as the day went along, I found a better + cuter version relatively to the same shirt. So I went to return it and they said they didn't do refunds, only exchanges. Just watch out!
Do your research! If you are interested in doing an activity or attend a show, it's always a good idea to check their reviews, as well as seeing if a certain attire or a reservation is required.
There you have it, your ultimate guide to Las Vegas! Along with a list of things you can do in just 12 hours of being in Las Vegas. With this guide you know what to see, where to go, and what to know!
---
What do you like to do in Las Vegas, NV?
Share with us in the comments below!
>>> Share This Post <<<
Featured image is taken from Pixabay from Pexels