How to get back up when you're feeling low :: I have not blogged for over 2 months. My last post was in the beginning of June and I have not posted anything since. I have typed up a couple of drafts, but haven't finished them. I have not interacted very well with others on social media or even reached out to network with others in person. Work has gotten extremely busy to where I've gotten very behind.
What happened?
Life. Life happened and if I'm being honest, it's been hard.
Let's see, in the last two months…
I've had numerous and horrid breakdowns. My most recent one was right after my return from Cancun. With the travel and stress from the business and life, I caused myself to get sick with a horrible (and seems to be never-ending) head cold. I felt like I reached a breaking point with this last breakdown for three reasons… (1) I was literally on the phone with my mom sobbing. As I was ending the call, my work phone rang and I answered it (with a stuffed nose, but semi-pulled together) "Hi this is Kylie, how may I help you?" Answered the mans questions, hung up and continued to cry. (2) This is not okay, and it CAN NOT continue. (3) It's not only hard on me, but it's hard on my family who has to hear me complain.
My routine is all out whack. I have not exercised in god-knows-when, and I haven't been able to go to bed as early as I would like,
I have become super unmotivated to grow or make goals, etc..
Got in a car accident…AGAIN. Got pulled over for speeding to a clients house… let's just say I'm not the best driver.
I've gotten behind in many projects and work-related tasks. Which of course has its own consequences.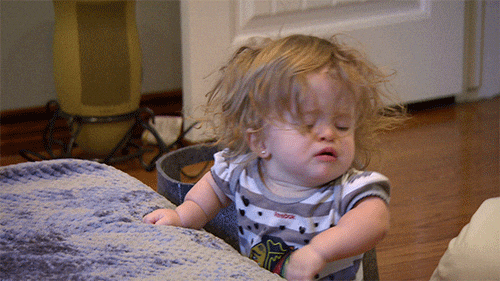 On the PLUS SIDE, in the last two months I have…
Read some fantastic books this summer
Gone to Las Vegas, Kansas City, and Cancun
Alejandro and I celebrated our 5th year anniversary
Expanded the business to downtown Los Angeles, Hollywood, Long Beach, and Orange County
Adopted my clients dog, Kali.
Successfully passed my Accounting I Course with a 97%.
Have learned a lot from my mistakes from getting behind and stressed out.
Time to Get a Grip
With being sick, it has forced to me to REST and realize that things need to change. That I need to breathe and get a grip.
So I've been staying up on my reading, giving extra love to my pets, going to sleep when I feel tired, and NOT DRINKING COFFEE. I've been drinking a ton of water, as well as been trying to cook all my meals at home instead of eating out.
Also to help decrease my stress, I haven't been accepting any new clients. Right now, we've been focused on hiring. Hiring AND scheduling times to meet with new clients was too crazy that it came to a point that something had to give. My mom is even helping me out with some of the data entry since I've gotten so far behind this summer.
Related: 3 Easy Steps to Start Your Ultimate Journaling Routine
Life Without Blogging
Life without blogging has been weird. For the last two months, I've always thought of blog topic ideas to share with you guys. I miss writing and putting together a blog post, etc..
Since I was motivated to share travel or business tips with ya'll, it helped me stay on track. Blogging provided some form of accountability. Without blogging I haven't been accountable to anyone, which I believe did not help with all the stress that has risen up this summer.
So hopefully with taking a step back and realizing things need to change, I'm hoping that things will start to get better.
What I Plan to Do Next
To get started on getting back on track I decided to clean. I've read in many books that your mind and your work space are parallel.
My work space: desk, car, couch… were all a mess. Papers piled up everywhere. Half of my work on the kitchen table, the other half on my desk. I had laundry (clean and dirty) piled up everywhere. Shoes all over the house… You get the idea. I was a mess.
What does your work or living space look like? What does it say about you?
One day at a time I cleaned off my desk, put away the clothes, filed some paperwork, tended the garden, made the bed, cleaned out my car, showered, etc..
Now to the big issues. What's causing my stress? A lot of it is work. So to solve that I'm currently restructuring the business to where I'm running and working on the business instead of the business running and working on me!
I'm going to be focusing on getting sleep! Taking advantage of my days off! Today was one of those days off and I got to bake!! And not only that, I got prep and cook dinner, and then clean right after. I was able to make a pie crust from scratch and used that for my pumpkin pie filling (which was not from scratch!). For dinner, the recipe was from Joanna Gaines cookbook, homemade burgers with a tasty jalapeño drip.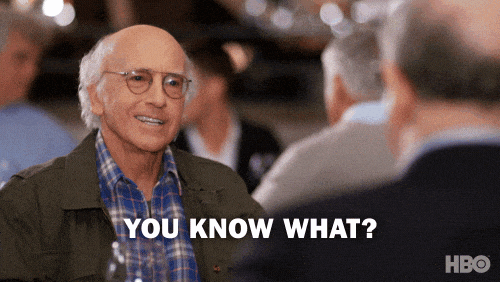 Tomorrow I intend to read, rest, and hopefully blog some more. It makes me feel good to get to write to you and share some information that I've learned and hope you can use to help yourself.
Are You Feeling Stuck Too?
That's okay! It sure may not feel "okay", but it is. Ride it out.
BUT, you need to watch out for when enough is enough. My enough was having a breakdown after breakdown. You have to realize when things need to change.
How should they change? What CAN change?
You may feel so helpless and confused that you have no idea what to do anymore, and that's okay.
Just start somewhere, that's what I'm doing and it is making me feel better. Do I have a clue of what needs to get accomplished? Not fully, but I have a start. Which is restructuring my business to where it is not stressing me out the way it has been. Also, taking some "me-time" by baking, cooking, cleaning, reading, spending quality time with my pets, etc..
Use that "me-time" for things that really matter! Not just to sit in front of the TV bingeing on the most recent released Netflix series.
A Few Things to Consider When Feeling Stressed Out & Helpless
Ask yourself…
Why am I stressed out? What's causing my stress?
Do I have the ability to change it?
If no, how can I make it manageable to where I feel comfortable and capable to handle the situation?
Should I remove myself from the situation completely? Write out ways on how you would.
What are things that make me happy? Am I able to fit these things into my schedule?
If not, how can I go about making time for myself (and my happiness) into my schedule?
You got this! And you are not alone, we will get through these stressful moments in life together. The most important part of it all is that you get back on track and do not give up!
>>> Share This Post! <<<
Featured Image by rawpixel.com from Pexels