A wedding on average costs $30,000!! Here are 3 Incredibly Easy Ways on How to Save Money on Your Wedding. I don't know about you, but I surely do not have that kind of money laying around. Plus my husband and I already owe that towards school loans. So why would we want to increase our debt for a single day?! No worries! With these 3 incredibly easy ways on how to save money on your wedding, will leave you and your wallet thankful and happy!
Alex and I have been together for five years when we got married. Our wedding day was the best and happiest days of our lives! With that said, we like to go on vacation a lot, try new restaurants, invest in our hobbies, etc.. So spending a ton of money for one day, was not at the top of our list. YES, we still wanted the day to be special, just not expensive!
So did some research on how to save money on our wedding, and we found the following three to be the biggest money savers!
Related: 20 Things to Consider Before Saying "I Do" (coming soon)
Disclaimer: This blog may include affiliate links, and any purchases made through such links may result in a commission or credit to Curly 'N Loud at no extra cost to you. All thoughts, opinions, experience, and advice is my own.
How to Save Money on a Wedding
1. The Rings
I know, Pinterest makes all these engagement and wedding rings look all gorgeous and like the new 'must-have'!
Let's get real! Do you really need that three-carrot teardrop shape with a platinum band? NO! Especially if it's going to put you into further debt!
Take it from Mila Kunis who bought her wedding ring from Etsy for $90!
When getting each others rings, think about each others lifestyles. For me I am a dog walker. I do not want to have something big that may potentially get ruined around dogs. For my husband, he is very clumsy. So we decided for the engagement ring to go with a band with diamonds around it. And then for Alex, we decided to go with Enso Rings, which are made from silicone and break easily in case of an emergency.
The great thing about Enso Rings is that they are very affordable and look like real metal! We got Alex the Classic Elements Silicone Ring in rose gold, which Alex was getting LOTS of compliments on! Since others thought it was real metal, to mess with them, Alex would push the sides of the ring together and go "oops"! LOL. But they are great rings, and at a fantastic price!
For my rings, we got them off Etsy!
2. The Dress
The dress!!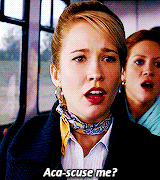 Yes, if you are truly trying to save money on your wedding, avoid Kleinfeld and lower your budget!
If you have a dress in mind with a high price tag that you absolutely must have, keep reading! I know a way that you can still have the dress of your dreams for your special day.
But by lowering your budget for your dress can save you a ton!
I bought my dress from lulus.com for $27! Then bought a second dress to be active in for $50. That's $77 for two of my wedding dresses!!
3. The Size of Your Wedding
This is the biggest one that will save you the most money on a wedding!
Consider the size of your wedding because catering charges per head.
Another part of the venue is the flowers. By having a smaller wedding may mean fewer reception tables with less floral decorations. Or even having fewer bridesmaids to reduce costs of each bouquet.
With a smaller wedding, you can get a smaller and more affordable venue! Even consider eloping! You can get married at the courthouse where rates start at $30, plus depending on the courthouse, you can invite up to 15 people.
Alex and I chose to elope, and our 'venue' was free! We just paid for the officiant.
For the brides-to-be who really want that high priced tag wedding dress, this is a way for you to get it! By having a smaller wedding or eloping. You just have to give and take a little.
Another benefit of having a smaller wedding, or eloping, is that you may be able to get a great deal with the photographer. Photographers charge more for weddings, and the size of the wedding or what you need pictures of can make difference with the price tag.
How to Find the Best Deals for a Wedding
Search Instagram
I found my hairstylist, make-up artists, florists, and post-wedding event/activity ALL on on Instagram!
A huge benefit to Instagram and that you get to see their online portfolio and view the work they consistently do! A lot of them share a lot in their stories where you can interact with them, ask questions, comment, etc.. Plus with Instagram, it makes it really easy to get in touch with the professional!
Ask a Friend
It really does come down to who you know. Someone may know a videographer or cake decorator who can give you a special rate!
Take Advantage of What You Already Use
Do you shop online? Then use those resources as well!
As I mentioned above, I bought my wedding dresses from lulus.com. I heard about the website from a friend, and would buy dresses for other events. One day I decided to look at their white dresses, which they have plenty of, along with different styles!
Shop at Target often? Check out their shoe section!
Target has some really cute shoes! And for less than $30! That's where I got mine. My dress touched the ground, so no one saw my shoes anyways. Even if they did, the shoes were still adorably cute! <3
Remember!
Just because you are trying to save money on your wedding day, does not make that day any less special!
If you can not afford the wedding of your dreams right now, that's okay! Still have your special day with your special someone, and then save up for your dream wedding at another time. The most important thing is that you don't get into debt over this, and you still are able to save money.
Other Resources…
How to Elope: Your Ultimate Guide to the Perfect Elopement, What You Need To Do and What Needs To Get Done (coming soon)
20 Things to Consider Before Saying "I Do" (coming soon)
6 Reasons Why Cancun is an Overrated Travel / Honeymoon Destination (coming soon)
What were some ways you saved money on your wedding??
Other readers and myself would love to know! Share with us in the comments below!
>>> Share This Post! <<<
Featured image by rawpixel.com from Pexels