For those in the early stages of your business, you may start to realize that being in business is quite harder than you thought! There are things constantly coming up, things have to be documented, your growing and business is getting busy! We have all heard that saying, "if you do what you love, you'll never work a day in your life!". Which may have even led to think, "oh I love to sell and make jewelry! It's my my life-long passion!" As nice as it is to hear "do what you love", in all honesty, it takes a lot of work and structure to lead your business to success, and to maintain that success. So the main question is, is your passion enough to keep your business going?
Disclaimer: This blog may include affiliate links, and any purchases made through such links may result in a commission or credit to Curly 'N Loud at no extra cost to you. All thoughts, opinions, experience, and advice is my own.
Is Your Passion Enough to Keep Your Business Afloat?
Is "doing what you love" or your "passion", enough to keep you in business?
Do you love your passion enough to get through the bad and ugly times? If no, then this shouldn't be your business. Creating a business off a hobby that you love dearly, could eventually make you hate it. And then where would you be?
But if you are willing to put in the work, through the bad and ugly times, you are going to need to know more than just "doing what you love" and doing your life-long passion.
To get you across the finish you must know your WHY!
Why Do You Have to Know Your WHY
What do people mean when they say "know your why"? It means you should be able to answer the following:
Why are you in business?
No, but really…Why are you even starting or owning a business?
Why do you care?
You need to know WHY because it's going to be the reason you get up in the morning and start working. Knowing your WHY is going to be the reason you keep up with your business through the bad and the ugly, and I do mean ugly, times! (Example: 9/11, 2008 Market Crash, 2019-2020 Coronavirus)
Besides market crashes and pandemics, your business will come upon so many road blocks that will just irritate you, and bring upon massive stress! There will be days you want to throw in the towel and call it. There will be other days where you will cry and ask yourself, "Why am I doing this to myself? Why don't I go and work for someone, earn benefits, and have a consistent paycheck?"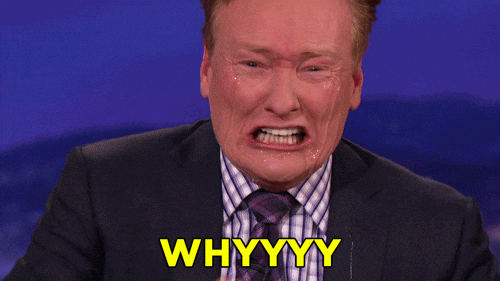 That last question is so unbelievably tempting! You will ask yourself that constantly.
The Importance of Knowing Your WHY
So… is your passion enough to keep your business afloat? For most, no.
For many, you need to know your WHY. As I mentioned above you need to know it to help motivate you to get up every single morning and get your business across that finish line!
When I first started my business my 'why' was to work for myself and to have my own business, and to have the ability to spend my days caring for dogs and cats.
Comes to find out…
That wasn't enough. That didn't motivate me when things got rough. It just made me not care and want to give up. If you feel this way about your 'why', then you need to do what I did: Re-evaluate.
Re-evaluate your WHY. Scroll back up and ask yourself those questions!
After doing some reflection and re-evaluation, I have come upon the REAL reason I want to own my business and lead it to success: I want to be able to provide for my my husband and I, along with our future kids. I want to show my future kids something I built from the ground up and what can happen when you put your mind to it, strap up your boots, and get to work. I want to be able to create a life for my husband and I where we can live by our own standards, and not on something that society tells me that I 'have to do'.
Dig deep and get specific. Know your WHY. Once you do, write it down! It does not matter how long it is. Just be specific in what you want, what you goal is, and what will get you through the bad and ugly times. THAT will be your 'why'.
What's your WHY? Share with me in the comment section below!
Featured image by bongkarn thanyakij