August has come and gone and it is time for the August 2020 Reading Wrap Up! Were you able to reach and accomplish your reading goals for August? What were you able to pick up and read?
This month my goal was to read 7 books! And… I DID IT! Reading 7 books in 31 days is the most amount of books I have ever read in one month! Never have I ever read 7 books in a month! Previously, reading 4 books a month was good to me. BUT 7!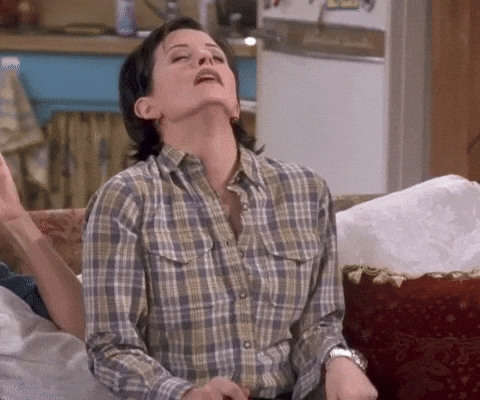 It's pretty freakin' ecstatic!
Even though I didn't get to the exact book I thought I would read this month, I am still very pleased and happy with the 7 books I ended up reading.
SOOOOO – in this post we will go over those SEVEN books and their reviews, along with September's TBR picks!
Related: How to Write a Book Review & How to Rate Books and How I Do It
Disclaimer: This blog may include affiliate links, and any purchases made through such links may result in a commission or credit to Curly 'N Loud at no extra cost to you. All thoughts, opinions, experience, and advice is my own.
August 2020 Reading Wrap Up
Continue Reading or Watch the YouTube Video!
Reading continued…
Between the World and Me
Author: Ta-Nehisi Coates
Pages: 152
Publishing Company: Spiegel & Grau
Reading Format: Hardcopy
My Rating: ⭐⭐⭐⭐⭐ / 5
Book Synopsis from Goodreads:
"This is your country, this is your world, this is your body, and you must find some way to live within the all of it."

In a profound work that pivots from the biggest questions about American history and ideals to the most intimate concerns of a father for his son, Ta-Nehisi Coates offers a powerful new framework for understanding our nation's history and current crisis. Americans have built an empire on the idea of "race," a falsehood that damages us all but falls most heavily on the bodies of black women and men—bodies exploited through slavery and segregation, and, today, threatened, locked up, and murdered out of all proportion. What is it like to inhabit a black body and find a way to live within it? And how can we all honestly reckon with this fraught history and free ourselves from its burden?

Between the World and Me is Ta-Nehisi Coates's attempt to answer these questions in a letter to his adolescent son. Coates shares with his son—and readers—the story of his awakening to the truth about his place in the world through a series of revelatory experiences, from Howard University to Civil War battlefields, from the South Side of Chicago to Paris, from his childhood home to the living rooms of mothers whose children's lives were taken as American plunder. Beautifully woven from personal narrative, reimagined history, and fresh, emotionally charged reportage, Between the World and Me clearly illuminates the past, bracingly confronts our present, and offers a transcendent vision for a way forward.
My Take on the Book:
"…police departments of your country have been endowed with the authority to destroy your body. It does not matter if the destruction is the result of an unfortunate overreaction. It does not matter if it originates in a misunderstanding…The destroyers will rarely be held accountable. Mostly they will receive pensions… All of this is common to black people…No one is held responsible." (Page 9)
"Never forget that for 250 years black people were born into chains — whole generations followed by more generations who knew nothing but chains." (Page 70)

I could re-read this book over and over again. I dog-eared 90% of this book because of the amazing writing, truthful and uncomfortable facts that black bodies face, and just it being an amazing book overall.
Originally I gave it 4 stars, but reviewing it again, it definitely deserves 5 stars! HIGHLY RECOMMEND.
Things You Save in a Fire
Author: Katherine Center
Pages: 320
Publishing Company: St. Martin's Press
Reading Format: Audiobook
My Rating: ⭐⭐⭐⭐⭐ / 5
Book Synopsis from Goodreads:
Cassie Hanwell was born for emergencies. As one of the only female firefighters in her Texas firehouse, she's seen her fair share of them, and she's excellent at dealing with other people's tragedies. But when her estranged and ailing mother asks her to uproot her life and move to Boston, it's an emergency of a kind Cassie never anticipated.
The tough, old-school Boston firehouse is as different from Cassie's old job as it could possibly be. Hazing, a lack of funding, and poor facilities mean that the firemen aren't exactly thrilled to have a "lady" on the crew, even one as competent and smart as Cassie. Except for the handsome rookie, who doesn't seem to mind having Cassie around. But she can't think about that. Because she doesn't fall in love. And because of the advice her old captain gave her: don't date firefighters. Cassie can feel her resolve slipping…but will she jeopardize her place in a career where she's worked so hard to be taken seriously?
Katherine Center's Things You Save in a Fire is a heartfelt, affecting novel about life, love, and the true meaning of courage.
My Take on the Book:
I was not expecting for this book to be SOOOOOO good! Like, SO GOOD!
I loved how cute, witty, and just a fun time it was being able to listen to the audio of Things to Save in a Fire. I absolutely fell in love with Cassie and the Rookie. I loved the image the author put in my head for me to follow along. I loved the fire department family she had to adjust to and them adjust to her. I loved how even when I played this book in the car on Bluetooth, my brother was listening, and he even enjoyed it! Heck, he even laughed at some of the parts in the book!
I didn't expect much from this book and I am so glad that I was able to listen to/read it! Definitely recommend, and can't wait to check out other Katherine Center's books.
The Boy in the Red Dress
Author: Kristin Lambert
Pages: 362
Publishing Company: Viking Books for Young Readers
Reading Format: Hardcopy
My Rating: ⭐⭐⭐⭐ / 5
Book Synopsis from Goodreads:
New Year's Eve, 1929.
Millie is running the show at the Cloak & Dagger, a swinging speakeasy in the French Quarter, while her aunt is out of town. The new year is just around the corner, and all of New Orleans is out to celebrate, but even wealthy partiers' diamond earrings can't outshine the real star of the night: the boy in the red dress. Marion is the club's star performer and his fans are legion–if mostly underground.
When a young socialite wielding a photograph of Marion starts asking questions, Millie wonders if she's just another fan. But then her body is found crumpled in the courtyard, dead from an apparent fall off the club's balcony, and all signs point to Marion as the murderer. Millie knows he's innocent, but local detectives aren't so easily convinced.
As she chases clues that lead to cemeteries and dead ends, Millie's attention is divided between the wry and beautiful Olive, a waitress at the Cloak & Dagger, and Bennie, the charming bootlegger who's offered to help her solve the case. The clock is ticking for the fugitive Marion, but the truth of who the killer is might be closer than Millie thinks.
My Take on the Book:
This was a buddy read book, and just like most buddy read picks… I don't think I would have picked this book up and actually read it. Which would have been a shame because I absolutely enjoyed the story, Millie and her friends and family, and how it's taken place during the 1920s.
It's a fun book and something different. If you are looking for a fun murder-mystery, I highly recommend The Boy in the Red Dress.
How to Stop Feeling Like Sh*t: 14 Habits that are Holding You Back from Happiness
Author: Andrea Owen
Pages: 224
Publishing Company: Seal Press
Reading Format: Audiobook
My Rating: ⭐⭐⭐⭐ / 5
Book Synopsis from Goodreads:
How to Stop Feeling Like Sh*t is a straight-shooting approach to self-improvement for women, one that offers no-crap truth-telling about the most common self-destructive behaviors women tend to engage in. From listening to the imposter complex and bitchy inner critic to catastrophizing and people-pleasing, Andrea Owen–a nationally sought-after life coach–crystallizes what's behind these invisible, undermining habits. With each chapter, she kicks women's gears out of autopilot and empowers them to create happier, more fulfilling lives. Powerfully on-the-mark, the chapters are short and digestible, nicely bypassing weighty examinations in favor of punch-points of awareness.
My Take on the Book:
With COVID-19, seven months in, it can just be a lot. So I saw this on Amazon Audiobooks and thought why not? How can I stop feeling like I am in a slump.
The author narrated this book herself and I ended up really enjoying this book/audiobook!
I really loved and appreciated Owens viewpoints. Such as the topic of comparison. When it comes to comparing, most of us end up going down a rabbit hole, and we find ourselves totally regretting wasting all that time stalking other people. AND THEN we feel like total crap about ourselves!
Comparison is part of being an imperfect human, and it's going to happen. So as Owens mentions in her book – stop telling yourself and others to stop comparing! It's not realistic. Instead tell yourself and others to learn how to manage your comparison session. Acknowledge it, "okay, that just happened," and then move on.
I loved many other points she discussed like numbing out, and how to truly listen to others, etc.. All points that I highly recommend you checking out and reading in this book! Let me know what you loved most about How to Stop Feeling Like Sh*t.
Saving Ruby King
Author: Catherine Adel West
Pages: 352
Publishing Company: Park Row
Reading Format: Hardcopy
My Rating: ⭐⭐⭐⭐ / 5
Book Synopsis from Goodreads:
Family. Faith. Secrets. Everything in this world comes full circle.
When Ruby King's mother is found murdered in their home in Chicago's South Side, the police dismiss it as another act of violence in a black neighborhood. But for Ruby, it means she'll be living alone with her violent father. The only person who understands the gravity of her situation is Ruby's best friend, Layla. Their closeness is tested when Layla's father, the pastor of their church, demands that Layla stay away. But what are his true motives? And what is the price for turning a blind eye?
In a relentless quest to save Ruby, Layla comes to discover the murky loyalties and dark secrets tying their families together for three generations. A crucial pilgrimage through the racially divided landscape of Chicago, Saving Ruby King traces the way trauma is passed down through generations and the ways in which communities can come together to create sanctuary.
Saving Ruby King is an emotional and revelatory story of race, family secrets, faith and redemption. This is an unforgettable debut novel from an exciting new voice in fiction and a powerful testament that history doesn't determine the present, and that the bonds of friendship can forever shape the future.
My Take on the Book:
This was a buddy read book.
To be honest, at first I was not liking this book. It shares different point of views all throughout the book, and at first it was confusing and a bit all over the place.
BUT, half way through the book I learned to appreciate the different perspectives and how I ended up really enjoying this book because of them.
This book shares how lies and secrets through generations can shape individuals. Saving Ruby King is about friendship, families, hope, faith, secrets and lies.
?????? ? ?????:
I loved that the church, which was a safe space for many of the characters in the book, had a voice and shared what it experienced through the years of it being around. • I loved how the author described things • I appreciated how the author did the theme of: The bad can do good, and the good can do bad. Just because you go to church and have a strong faith, doesn't mean you are a saint. But because you don't go to church and have lost faith, it doesn't make you the devil. Everyone has a story and has things happen to them in their life that makes them do something they may wish they didn't. And you just have to "???? ???????? ????".
???????? ??????:
"Make a choice to love" (p. 263)
"You don't be the rock. You be the river." (p. 275)
"It doesn't matter I'm educated, that I volunteer at church. It doesn't matter I have a family that loves me, or that I don't have so much as a speeding ticket to my name, I'm black." (p. 188-189)
⚠️ ????????: rape, suicide, racial injustice, verbal and physical abuse
Dare to Lead
Author: Brene Brown
Pages: 332
Publishing Company: Ebury Digital
Reading Format: Audiobook
My Rating: ⭐⭐⭐⭐ / 5
Book Synopsis from Goodreads:
Leadership is not about titles, status and power over people. Leaders are people who hold themselves accountable for recognising the potential in people and ideas, and developing that potential. This is a book for everyone who is ready to choose courage over comfort, make a difference and lead.
When we dare to lead, we don't pretend to have the right answers; we stay curious and ask the right questions. We don't see power as finite and hoard it; we know that power becomes infinite when we share it and work to align authority and accountability. We don't avoid difficult conversations and situations; we lean into the vulnerability that's necessary to do good work.
But daring leadership in a culture that's defined by scarcity, fear and uncertainty requires building courage skills, which are uniquely human. The irony is that we're choosing not to invest in developing the hearts and minds of leaders at the same time we're scrambling to figure out what we have to offer that machines can't do better and faster. What can we do better? Empathy, connection and courage to start.
Brené Brown spent the past two decades researching the emotions that give meaning to our lives. Over the past seven years, she found that leaders in organisations ranging from small entrepreneurial start-ups and family-owned businesses to non-profits, civic organisations and Fortune 50 companies, are asking the same questions:
How do you cultivate braver, more daring leaders? And, how do you embed the value of courage in your culture?
Dare to Lead answers these questions and gives us actionable strategies and real examples from her new research-based, courage-building programme.
Brené writes, 'One of the most important findings of my career is that courage can be taught, developed and measured. Courage is a collection of four skill sets supported by twenty-eight behaviours. All it requires is a commitment to doing bold work, having tough conversations and showing up with our whole hearts. Easy? No. Choosing courage over comfort is not easy. Worth it? Always. We want to be brave with our lives and work. It's why we're here.'
My Take on the Book:
This book, I still have mixed feelings about. I go back and forth between 3 and 4 stars.
I ended up giving it 4 stars because I do really like and appreciate this book. It was informative and gave great advice! I took lots of notes and bookmarked different areas throughout the book.
The reason I would give it 3 stars is because I did find myself getting bored while listening to the audiobook. I know, this is many readers worse fear when it comes to listening to audiobooks! *palm to face* This was the first audiobook where I had to catch myself and rewind a million times. I also just had a hard time connecting with the book.
I am self-employed and work from home, so I don't have to worry about how I carry myself or handle situations in the office workplace. I also don't work on a team where we all contribute to a project that will hopefully excel us to something greater.
I do highly recommend this book if you work in an office setting or on a team! I believe you will get the most from it. Being self-employed, I was still able to pick up some great notes & tips and wouldn't knock this book out. Give it a read!
The 7 1/2 Deaths of Evelyn Hardcastle
Author: Stuart Turton
Pages: 458
Publishing Company:
Reading Format: Audiobook
My Rating: ⭐⭐⭐⭐⭐ / 5
Book Synopsis from Goodreads:
"Agatha Christie meets Groundhog Day . . . quite unlike anything I've ever read, and altogether triumphant." – A. J. Finn, #1 New York Times-bestselling author of The Woman in the Window
Aiden Bishop knows the rules. Evelyn Hardcastle will die every day until he can identify her killer and break the cycle. But every time the day begins again, Aiden wakes up in the body of a different guest at Blackheath Manor. And some of his hosts are more helpful than others. With a locked room mystery that Agatha Christie would envy, Stuart Turton unfurls a breakneck novel of intrigue and suspense.
For fans of Claire North, and Kate Atkinson, The 7½ Deaths of Evelyn Hardcastle is a breathlessly addictive mystery that follows one man's race against time to find a killer, with an astonishing time-turning twist that means nothing and no one are quite what they seem.
This inventive debut twists together a thriller of such unexpected creativity it will leave readers guessing until the very last page.
My Take on the Book:
This was a buddy read book.
I LOVED this book! From start to finish it had my attention and had me guessing the entire time who murdered Evelyn Hardcastle!
Aiden Bishop is put into a time loop where he will have to repeat the same day for 8 days, within a new host/body each day. 8 days. 8 hosts.
?What if he fails?
?Is he in this by himself?
?How did he end up in this ground hog like time loop?
?Who really killed Evelyn Hardcastle?
?What benefits will each of his host have?
• I absolutely loved: •
? How this books was written
? How things unravel
? The character development
? How the author ties up all loose ends! There was nothing at the end where I was like "well what about this?"
My September TBR List up next!
September's Buddy Read Picks:
The Mysterious Affair at Styles (Hercule Poirot, #1) by Agatha Christie (Paperback)
Deacon King Kong by James McBride (Hardcopy)
The Other Americans by Laila Lalami (Paperback)
My September Picks:
Beach Read by Emily Henry (Hardcopy)
The Outsiders by S.E. Hinton (Paperback)
The Girl with the Louding Voice by Abi Dare (Hardcopy)
Maybe You Should Talk to Someone by Lori Gottlieb (Audiobook)
Fierce, Free, and Full of Fire by Jen Hatmaker (Audiobook)
I Am Not Your Perfect Mexican Daughter by Erika L. Sanchez (Paperback)
The Color of Law: A Forgotten History of How Our Government Segregated America by Richard Rothstein (Paperback)
SHARE WITH ME IN THE COMMENTS:
What was your favorite book you read in August?
Featured Image by Lum3n , blog graphic image background by Marta Dzedyshko