2020 was a wild year, (which of course we all know) and it seems like it is leaving shock waves for 2021. *awkward chuckles* – BUT something good did come out of 2020! I had a reading goal of 45 books, and I was able to read over 60+! I surpassed my reading goal by 17 books! How did I get from rarely reading –> to reading a book a month –> to reading on average 5 books a month?! CRAZY right?!
Here is How I Got to Read 60+ Books in One Year and How You Can Too!
The History of My Reading Challenges
2018
At the end of 2018, I started to pick up reading. It would take me a month or more to read ONE book, but at least I started somewhere. I always wanted to be a reader, because I have always been a curious person. I absolutely love learning new things and hearing new stories. Since I loved the books I was able to pick up in 2018, I knew I wanted to get better at reading faster and reading more books.
So in late December when I was writing out my goals for 2019, I wrote down that I would challenge myself and read 30 books that year. Which broke down to 2.5 books per month. Meaning that my one book per month was not going to cut it. I needed to double up my reading.
2019
Once 2019 went on, I was able to commit to finishing a book within 2 weeks. However, I wasn't able to commit to reading consistently and did not reach my reading goal of 30 books. I was still able to read 26 out of the 30 books!
It was sad not being able to reach my reading goal that year, but I am happy I tried and read more books than I ever have in my life!
I didn't let that slow me down! At the end of 2019, as I was sitting at my desk determining what goals I should set for the new year of 2020. Let me tell ya, they were some BIG GOALS! I was only able to complete a few because you know… the world decided to attack human beings. I wanted to push myself, even though I didn't read all 30 books, I knew I could. So I set my 2020 Reading Challenge Goal to 45 books!
2020
It may have been COVID or me just reading faster (I have to give myself kudos). BUT, I was able to finish the year off reading 62 out of 45 books.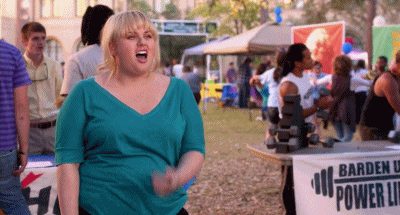 HOW WAS THIS POSSIBLE!?
From not being able to reach my goal in 2019, to over exceeding it by 17 books in 2020!
Here's What I Did & What YOU Can Do Too
I joined Bookstagram! Bookstagram is a book loving community on Instagram. You share books on your feed, hashtag, and then like and connect with other people that use the same hashtags.
I also joined book related Facebook Groups! There are TONS of them on Facebook that relate to certain genre's, authors, and even celebrity book clubs such as Reese Witherspoon's Hello Sunshine.
We also can't forget about Buddy Reads! Buddy Reads is a group of people online (can be in-person) that get together weekly, bi-weekly, or monthly to discuss a book! These buddy reads were so beneficial because…
I learned how to read multiple books at once
I met and connected with new virtual friends
Discovered and read books that I wouldn't have chosen for myself
Between Bookstagram, Facebook groups, and these Buddy Reads, it challenged me to read more books!
I also gave audiobooks a try! When I was unable to sit and read a book, I at least was able to listen to one! Which came super helpful when I was in the car and/or cleaning my house.
To help challenge yourself to read more books, surround yourself with other book lovers! Engage and Connect with them!
It sure has been a rewarding experience for me.
2021
Now here we are in 2021; what a time we are in!
This year, I have set my 2021 Reading Challenge to 75 books. Over the years I have been able to find what genre of books I like. I have joined some amazing buddy read groups that have helped me discover books I may have NEVER picked up. I have learned how to rate books, how to write book reviews, and so much more!
Books have honestly changed my life!
What will be your reading goal for 2021?
View My 2021 Reads Here:
(This list is updated each month)
February 2021 Wrap Up
Featured Image By: Tatiana 
Blog Graphic Image By: Ekrulila